Internet inception has lead way to incredible new ways of communication. At first we were reluctant to give out personal information, or even post a picture of ourselves on the web – look at where we are now.
Social interaction has broke new ground. Having pen pals is a thing of the past. Even starting a relationship through social media is becoming more commonplace. What I am trying to say is that our means of connecting and communicating has evolved rapidly in the recent past.
Social media has taken over the world.
Over 2 billion people have Facebook. In fact, it's the largest social media platform in the world. Even if you're part of the select few who don't use Facebook, you probably have heard about it. I wager a guess you have heard about platforms such as Twitter, Instagram, and YouTube too.
Businesses have incorporated social media to better interact with the consumer as well as aid their promotional efforts. With such an enormous reach the platforms offer, it would be foolish not to incorporate them in a marketing strategy.
Now you may be shocked by what I am about to tell you. There are a lot of other social media platforms you haven't even heard about. That's what we're here to discuss. Be weary though. As you dwell deeper down the social media rabbit hole, the platforms become more niche oriented.
Before revealing some of these obscure platforms, let's go over the advantages and disadvantages of using these for your business.
Advantages
Specific target audience. Your efforts on these platforms can cater a more focused user interest. Be more in tune with the an audience that shares similar values as your business. This has the potential to increase conversion rates.
Incognito marketing. With the way a lot of these platforms operate, you can just talk about the functions of your enterprise without it sounding like a sales pitch.
Building a more reliable email list. Email marketing campaigns can connect with recipients more effectively. Discuss the social media platform or the various topics covered there in the email campaign.
Spend less time. Instead of researching and infiltrating relevant groups that are found on large social media platforms, you can get straight to promoting yourself. (Could also depend on your business.)
Niche social media platforms allow you to share the content across other channels.
Most businesses focus their promotion on the large platforms. Competition won't be as great on the smaller channels.
Disadvantages
Typically a smaller user base. Your efforts are targeting a specific demographic. but could miss out on attracting new users who aren't aware of the specific niche.
Social media automation tools are typically only integrated with the few popular platforms. You may have to skip automation if and when you decide to use these channels.
The platforms may offer less stability.
You may outgrow the selected platform. Depending on the type of business you operate, your stay may be short-lived.
Could be region specific social media platforms. You may have to use multiple niche channels to target users in multiple regions.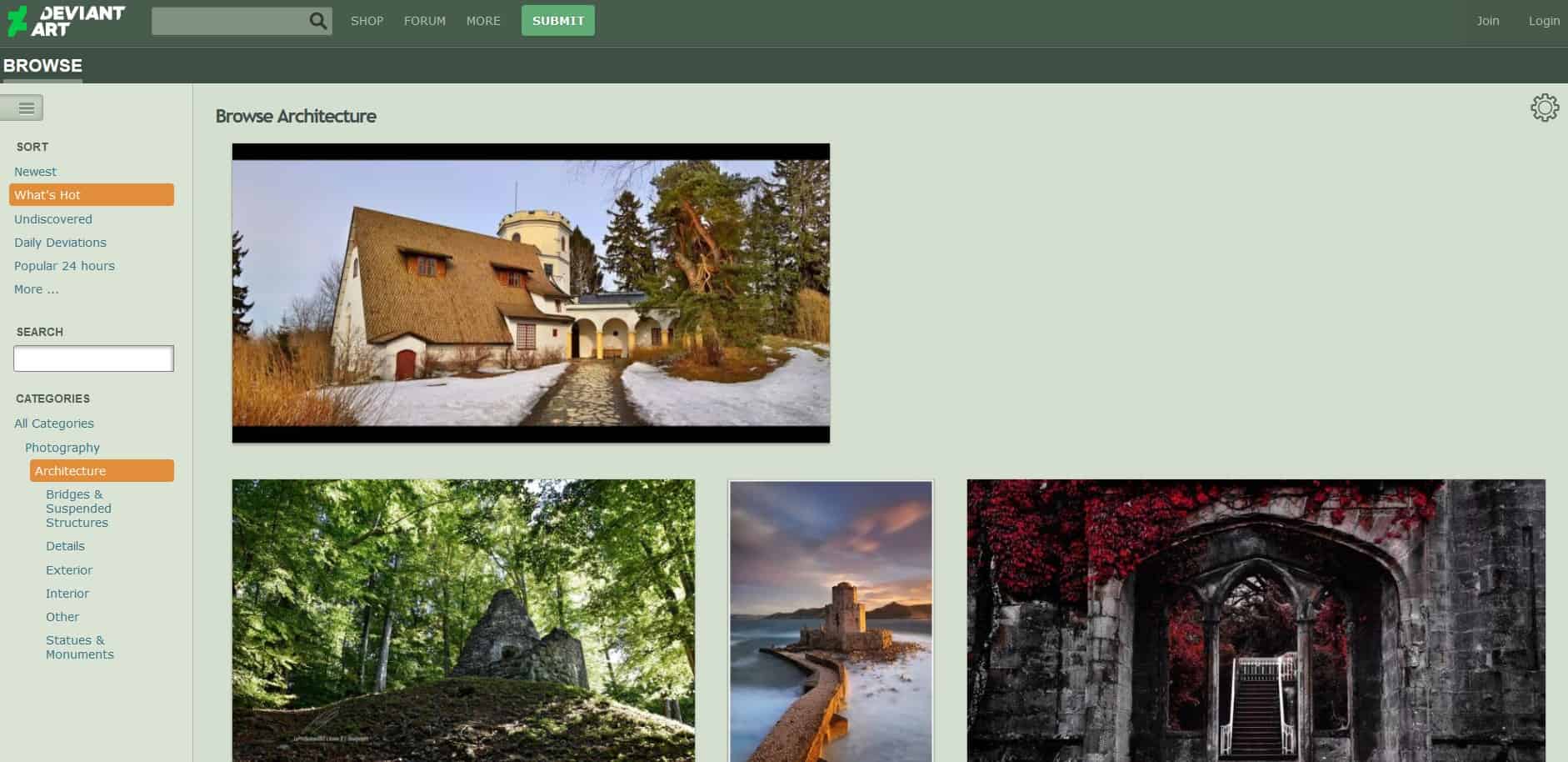 For artists and art enthusiasts alike, DeviantArt is the place to be. This is an online community that brings together creators and those who are looking to procure some masterpieces.
DeviantArt is home to over 20 million members. These individuals have congregated here to share their work with other like-minded people around the globe.
Whether your business revolves around creating and designing, or you're looking for creative freelancers – this is where the action happens.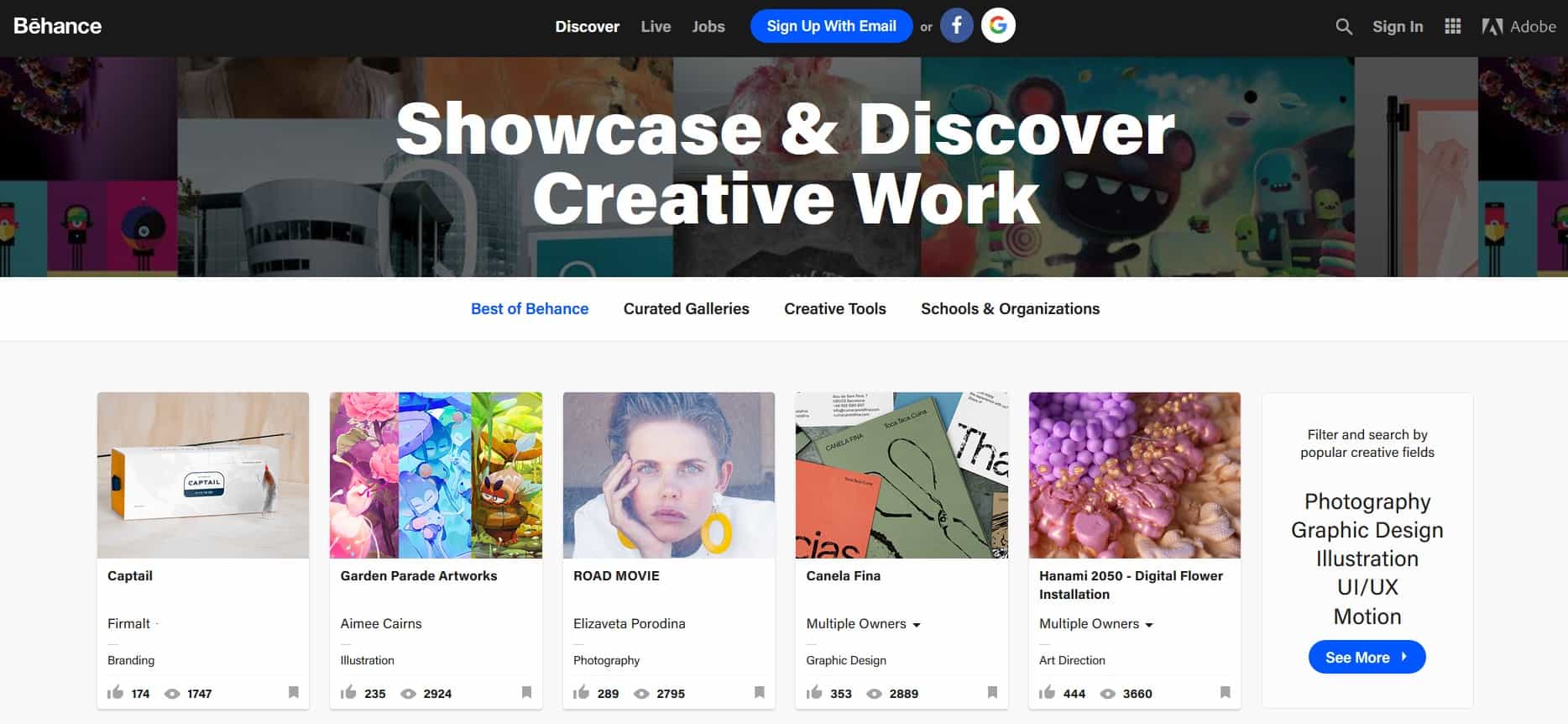 Behance is an all-encompassing creator platform. Aforementioned Deviantart focuses specifically on visual designers, Behance takes it a step further.
Web developers, musicians, graphic artists, photographers, and even cooks gather on this platform. Whatever is it that you create, chances are you belong in this community.
Even if you're an amateur artist, there are tutorials and variety of guides to help elevate your skills to another level. Browse user-created portfolios for some inspiration – could help get the creative juices flowing.
Oh how about those jobs. Whether you're hiring, or looking for employment, you can host job ads here. Perhaps your new business venture needs a few creative minds to strengthen the roster – look no further.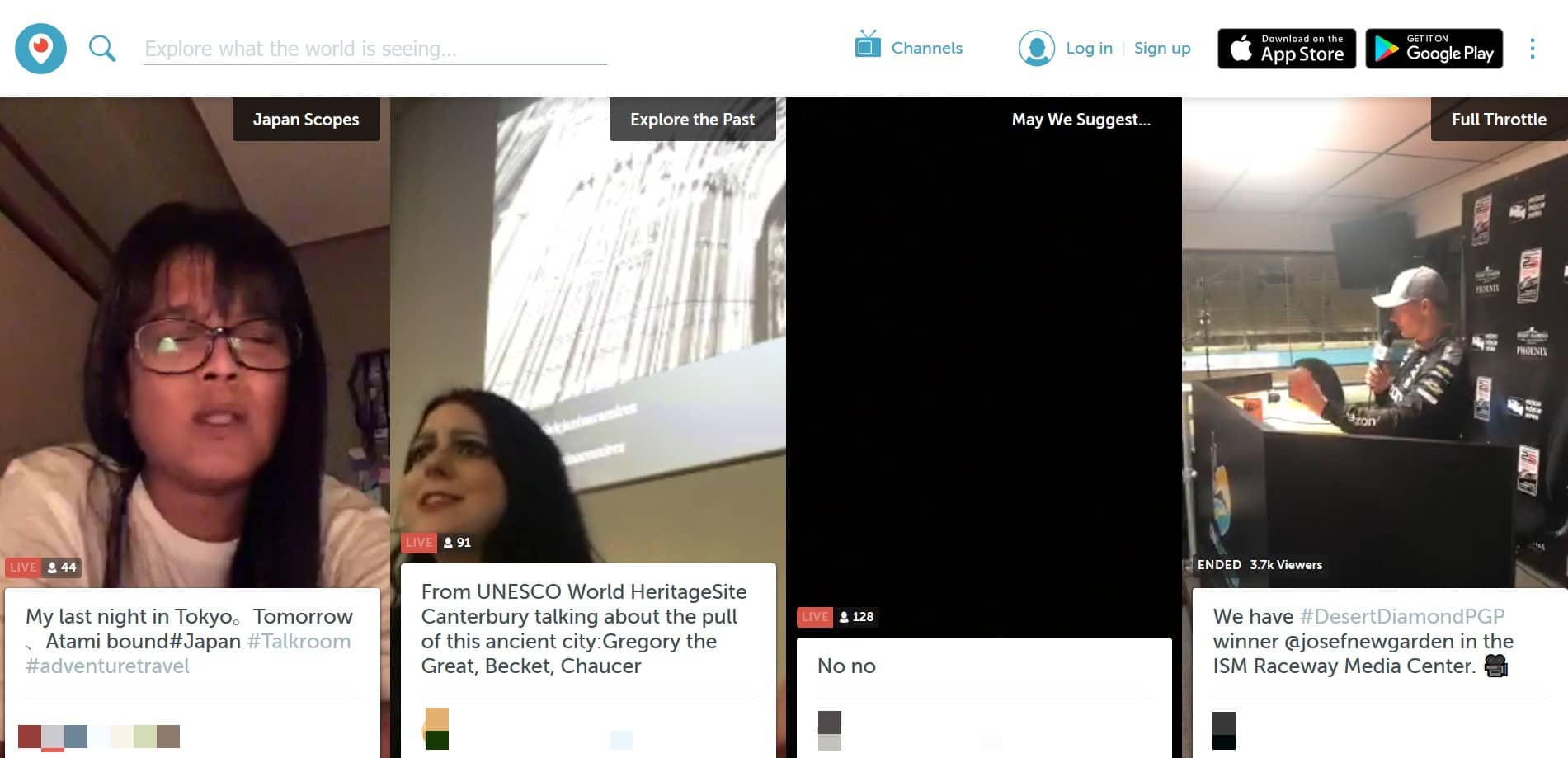 Social media platforms such as Facebook and Instagram have jumped on the live video bandwagon. Live video gives a whole new way to interact with your audience and build relationships in a more personal way.
Periscope takes live video to another level. With the use of your mobile device and Periscope app, you are able to live stream anywhere at any time.
While streaming you are able to interact with your viewers and get their feedback. You also can share your Periscope activity on social media platforms such as Twitter for additional exposure. After you're done streaming, you have the option of saving the videos to review later or even upload it online.
Live streaming has never been easier. Cultivate additional rapport with your audience and attract new fans with this simple phone app.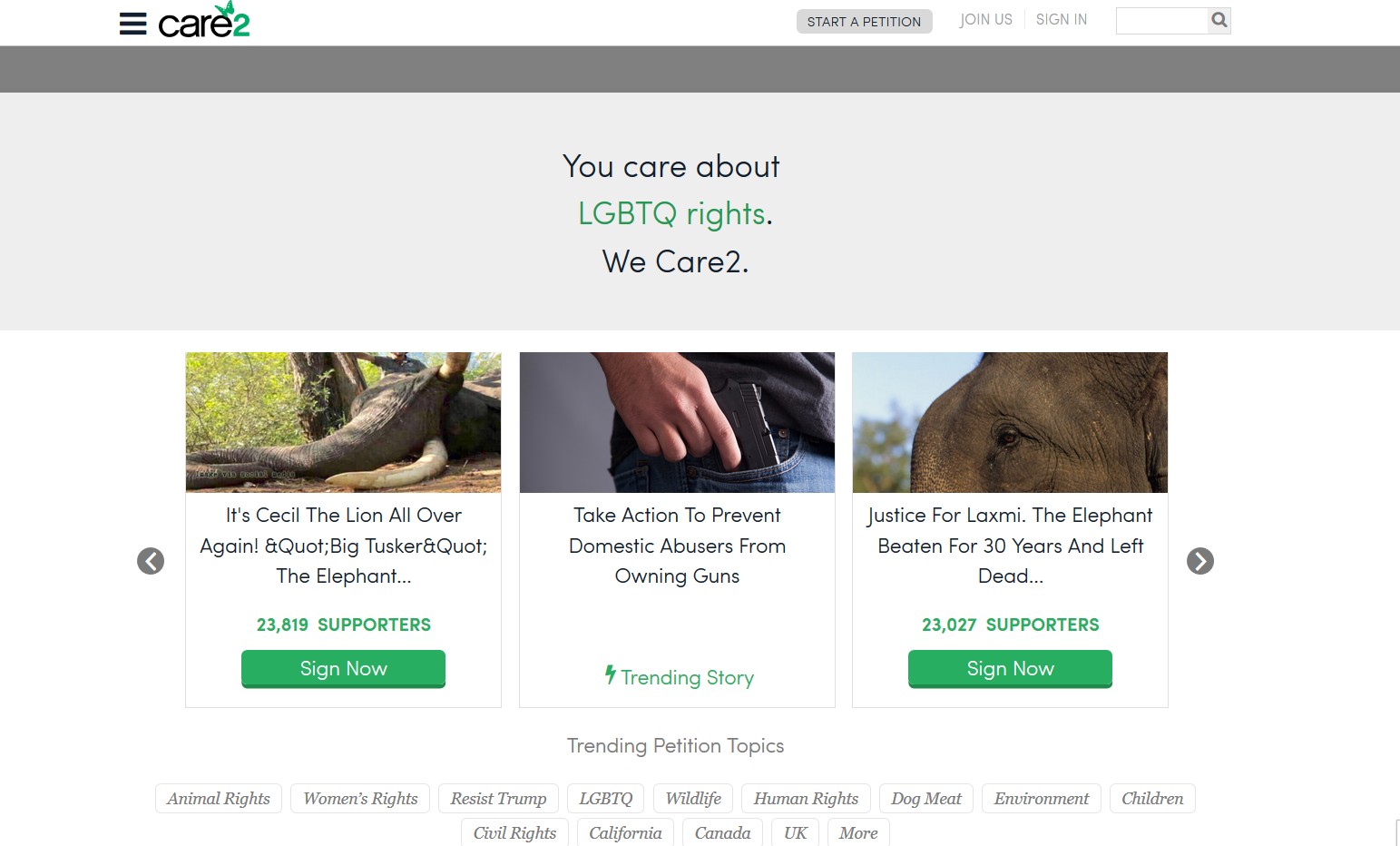 If you are passionate about something or you're operating a business that is working for a cause, this is the page for you.
Care2 is a platform that aims to better the world. People gather here from all corners of the glove to make a change in their communities and to inspire others to do the same. Issues ranging from animal rights, to environmental protection are addressed here. You even have access to variety of petitions you can sign and voice your opinions.
You have the option of joining variety of groups that reflect your beliefs, life choices or business functions. This platform also operates across other more mainstream social media pages such as Facebook.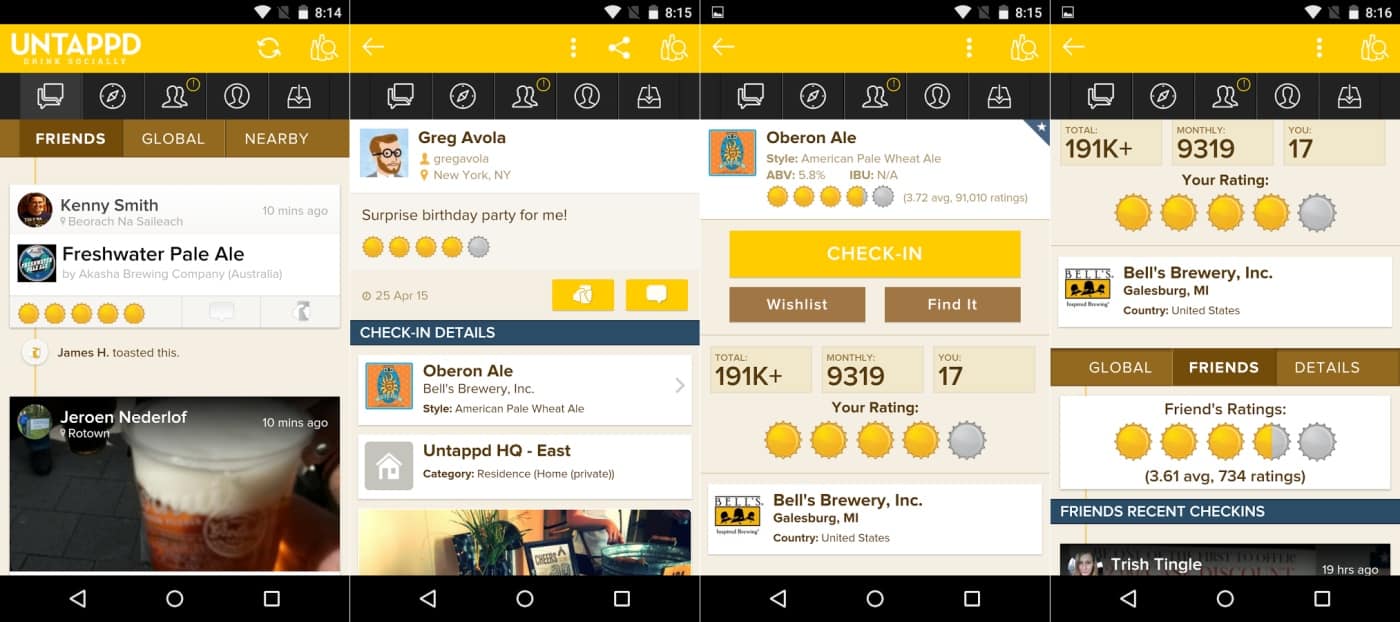 A more alternative take on social media – with beer. Get connected with an active beer connoisseur community or use it to find a comfortable place to crack open a cold one with the crew. It can even come in handy when looking for a laid back atmosphere for a quick business meeting or to get acquainted with your colleagues.
Untapped is an app that can be downloaded onto your Apple or Android device. It will guide you to the best locations to sample the latest and greatest brews, or to grab a quick bite to eat. You can even get in touch with the locals to and get their recommendations for the optimal spot to kick back.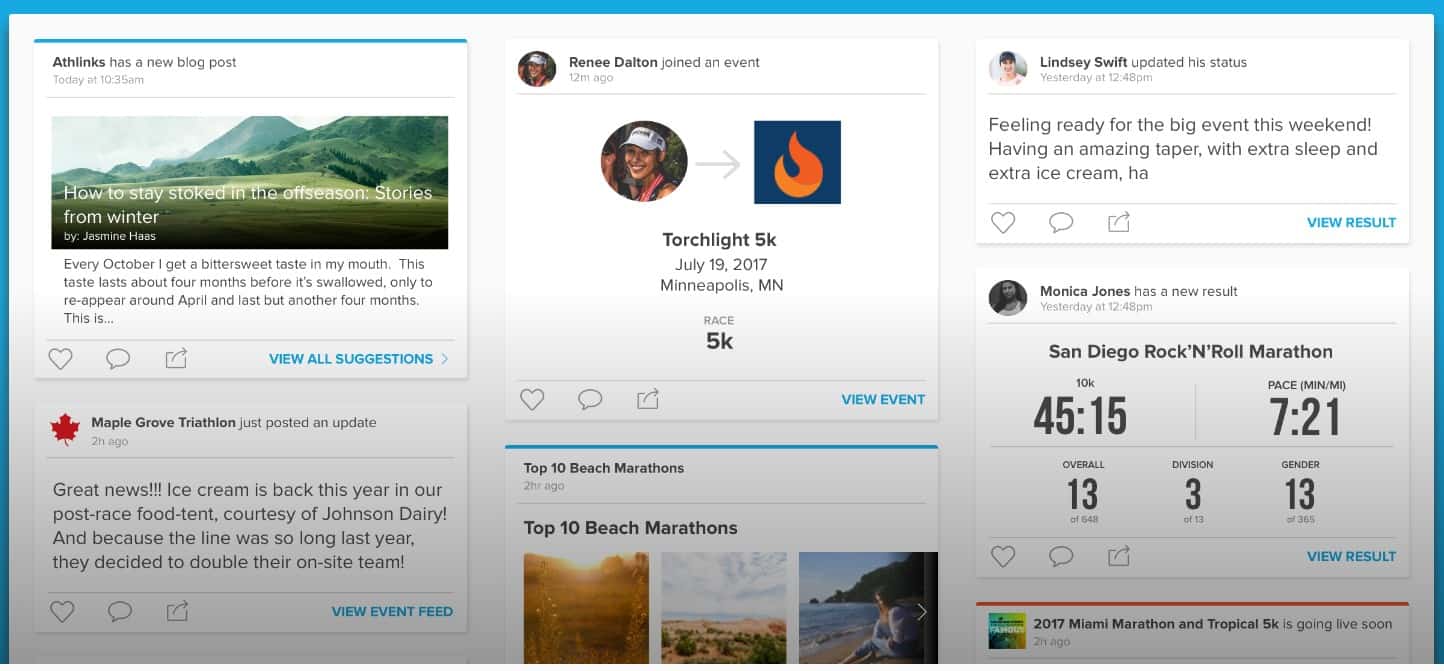 For the more active users, or businesses revolving around an active lifestyle, Athlinks could be a great platform to use. Athlinks connects competitive individuals who like to keep their heart rate up . Maybe you wish to find competitive events in your area or want to start a friendly competition with your peers – you can do it all here.
If you're just a newbie and have the desire to find out more about the endurance activities, check out Athlinks.  This could help get you familiarized with endurance sports and encourage you to pursue a more active lifestyle.
Brands working in the athletic industry have advertising opportunities available. Athlinks will work directly with you to help promote your brand within the Athlinks community. They will be be proactive in the promotional process and aid you in developing most optimal campaign that will resonate with athletes.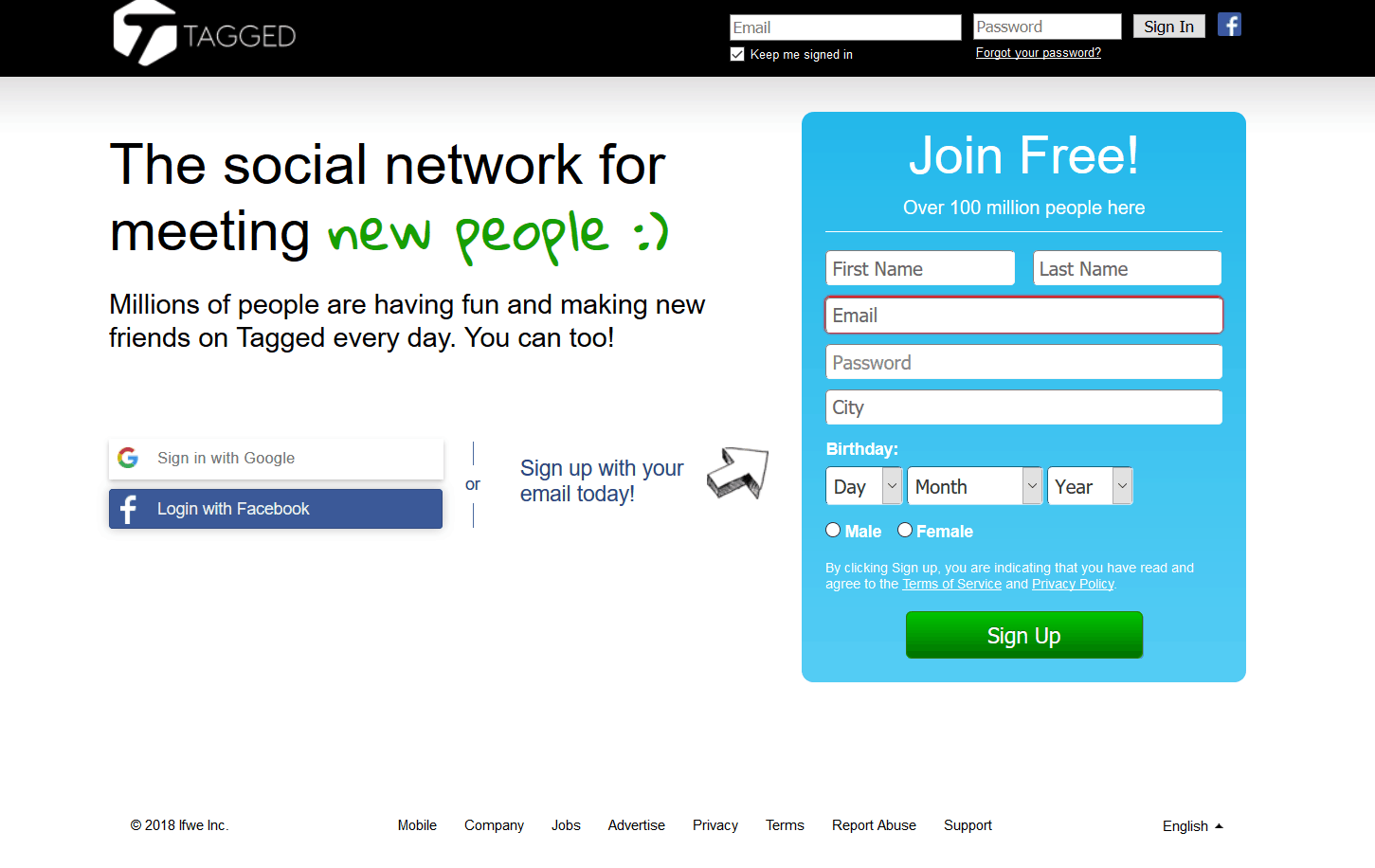 Tagged is similar to Facebook, only not as many people tend to congregate on this platform. The company has confirmed over 300 million active users on their platform. As opposed to only relishing your current friendships, Tagged is there to help you facilitate new relationships on the platform.
Expand your friend circle with Tagged and cultivate new networking opportunities. In addition, you have the ability to advertise on this platform too. So if you're looking an additional marketing channel to promote your business, this could be it.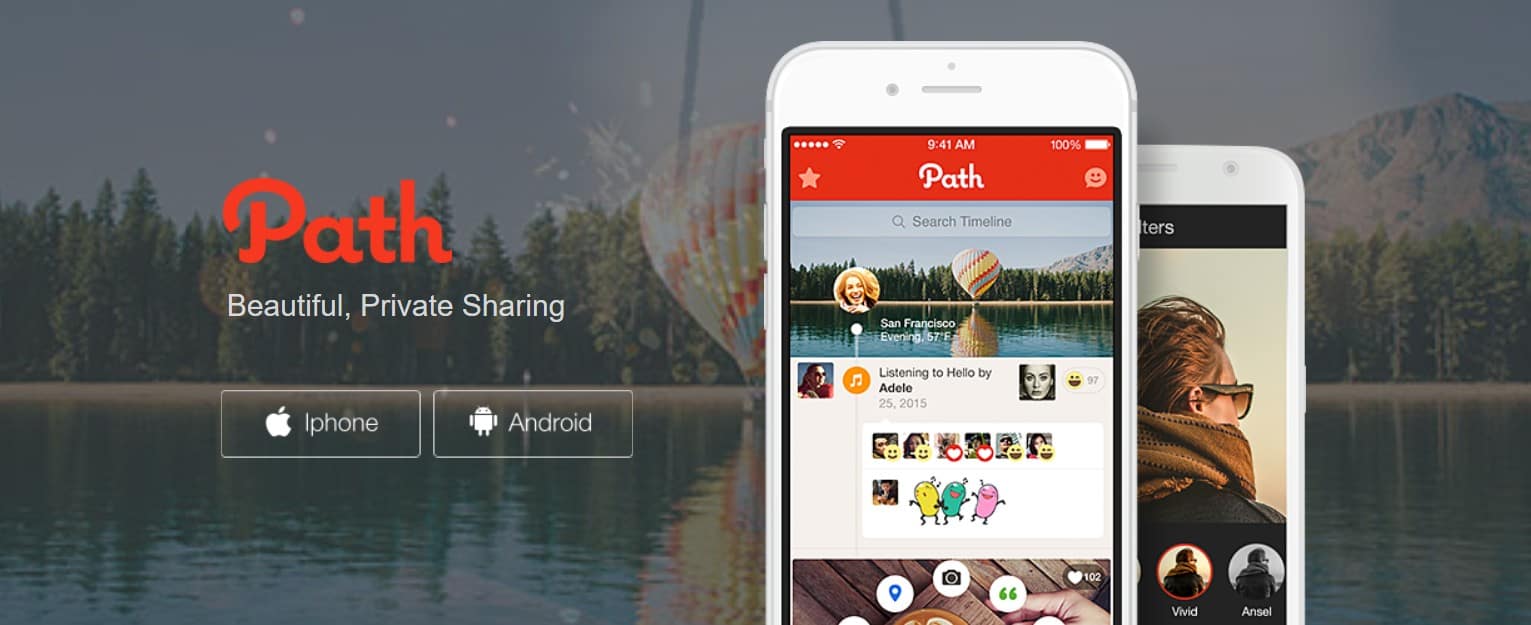 Social media that's prioritizing quality connections and not quantity. Forget having accounts with hundreds or even thousands of "friends" you don't even talk to – this platform isn't about numbers.
Path encourages you to develop relationships – professional or personal – with the people who are likely to reciprocate that feeling. Share any content you like, ranging from videos, to pictures, to music, or text.
Advertising options do exist on Path as well. You can take out ad space for your business on this platform. If this interests you, the guidelines to their ad services can be found here.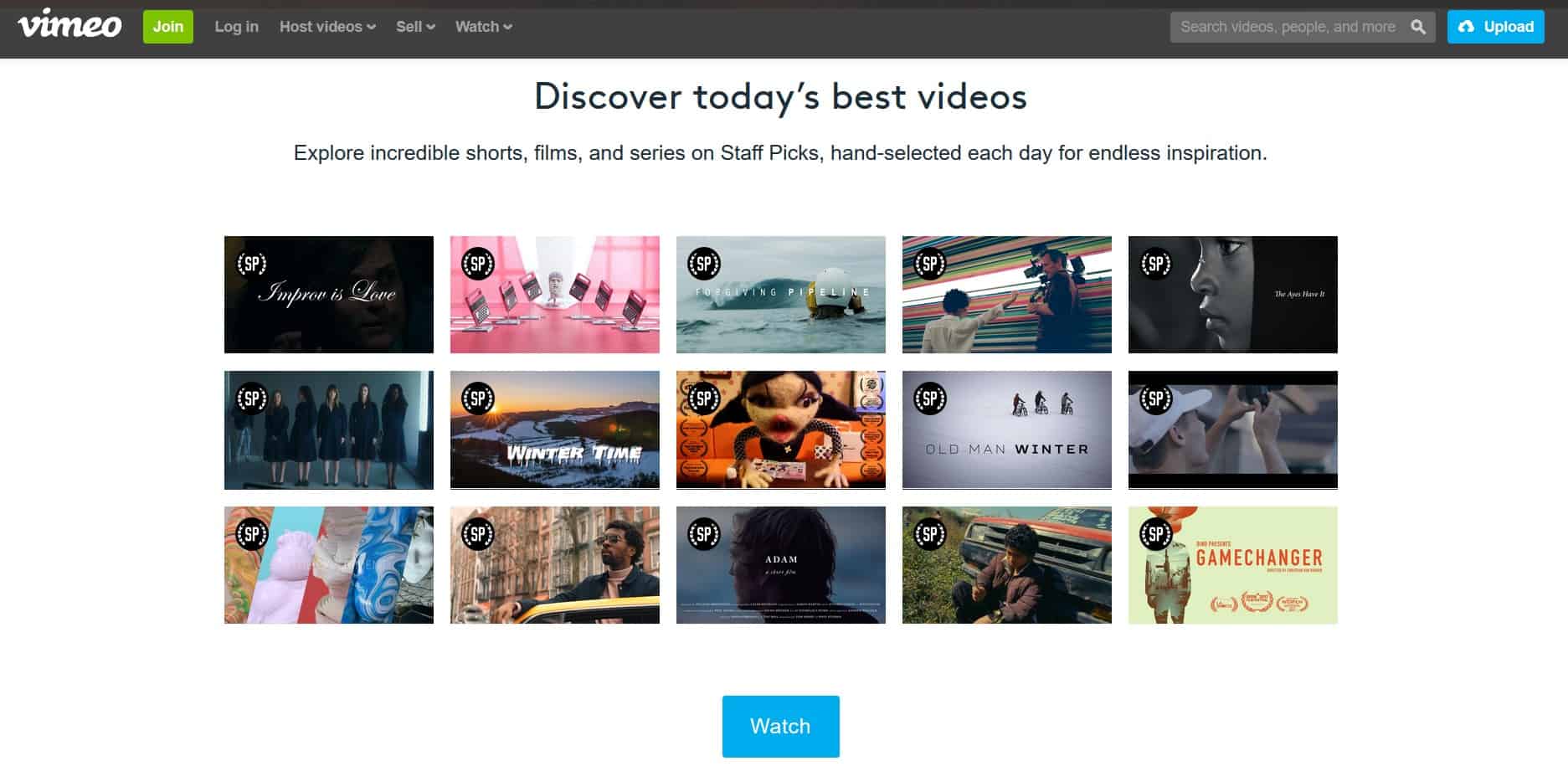 Often overshadowed by the video hosting behemoth – YouTube, Vimeo is a force to be reckoned with when it comes to video content.
Vimeo really shines when it comes to collaboration and creating promotional videos. You have the option of adding members to your account and collaborate together to produce incredible content. There is even the ability to add timestamped notes on videos that will be seen by fellow collaborators. Really comes in handy when gathering feedback from within the group.
Analytic tools on Vimeo offer more insight than the counterparts. Use analytics to get the most in-depth content data to gauge your audience and improve future content development efforts.
For anyone out there looking to take their video creation skills to the next level, or those individuals looking to start video creation – Vimeo has a creator school. Expand your creative skill-set – learn and enhance your editing and filming repertoire.