Why do people choose to automate tasks? Well the reasons are all rather simple – to save time, to build consistency, to stay efficient, save the fun stuff for yourself. All those things combined over time help increase your bottom line and shave off valuable hours that could be dedicated for more important tasks.
Taking the plunge into social media automation may be a scary endeavor. After all, you are leaving some of the most visible public interactions to be done by software.
Let's look at how you can best incorporate social media automation to help you alleviate some of the workload and boost your online presence.
1. Know When to Automate
Knowing your social media efforts can all be scheduled and forgotten about is a dangerous mentality; at least at first. It all seems so simple – start relying on software and scheduling to kick off your social media engagement.
People are not stupid. If you push your limits with automation, eventually your social media content will be exposed by the more scrupulous individuals.
1.1 Foster a Relationship Manually
Authenticity is something that can help build a valuable relationship with your consumer. Relying solely on automation for social media can hamper building an authentic relationship and distance you from your client.
Your goal is to establish yourself on social media through genuine engagement. Forge honest communication between yourself and anyone who finds themselves looking through your social media. Automating social media is there to help fill in the gaps on the already existing positive relationship you have built.
1.2 Select The Content To Automate
There is a time and place for automation and there are also the types of content that are best suited for automation. How do you know what you should schedule for the software to take care of? A rule of content marketing was proposed recently: rule of 5-3-2. Let's break it all down and see what those numbers mean.
Say you have posted 10 things on social media, so –
5 of those things should be content shared from other sources;
3 things should be content from you, relevant to your audience. Avoid turning this into a sales pitch;
2 things need to be something personal and not work related. This helps humanize you and your brand. You become more relatable to the reader.
This type of content selection will keep your social media followers more engaged while at the same time adding a more personable touch.
1.3 Non-Urgent Content
You probably have come across many small bits of information or perhaps a quote that resonated with you or your business. Those things can be incorporated well into your non-urgent post automation.
Some individuals could really appreciate a bit of a motivational kick. Maybe scheduling an uplifting idiom or a quote once a day for your Twitter may be a good idea.
Simple messages, random facts or quotes can go a long way for your automation strategy. Not only is it a positive thing a reader can take away while staying in touch with you, but can also encourage shares.
2. How to Automate
We have arrived to a step where you need to begin selecting the tools that will get you started with social media automation.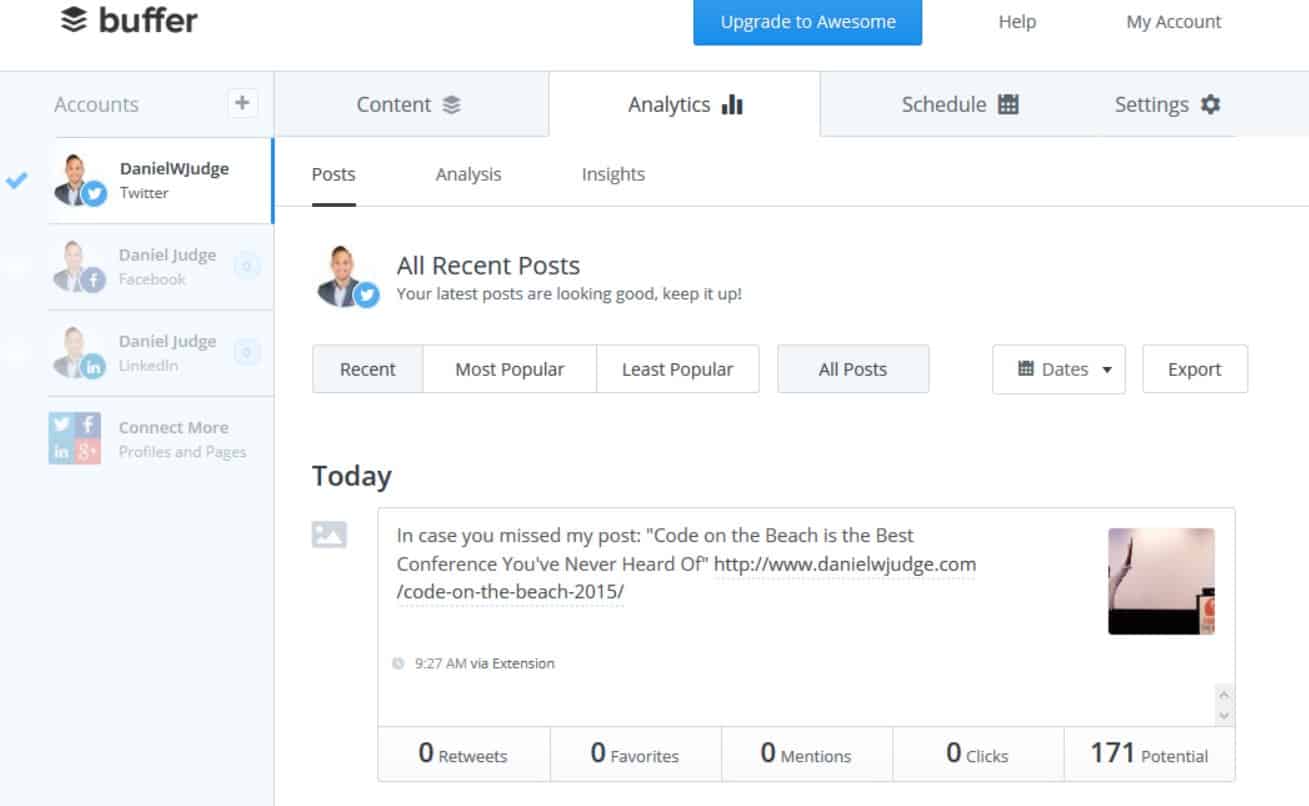 Buffer connects your Twitter, Facebook, Google+, and LinkedIn accounts. It will allow you to create an automation schedule for when and where your content gets published. This tool is incredibly useful. All you have to do is create the content you want published and let Buffer handle the intricacies of getting it all online.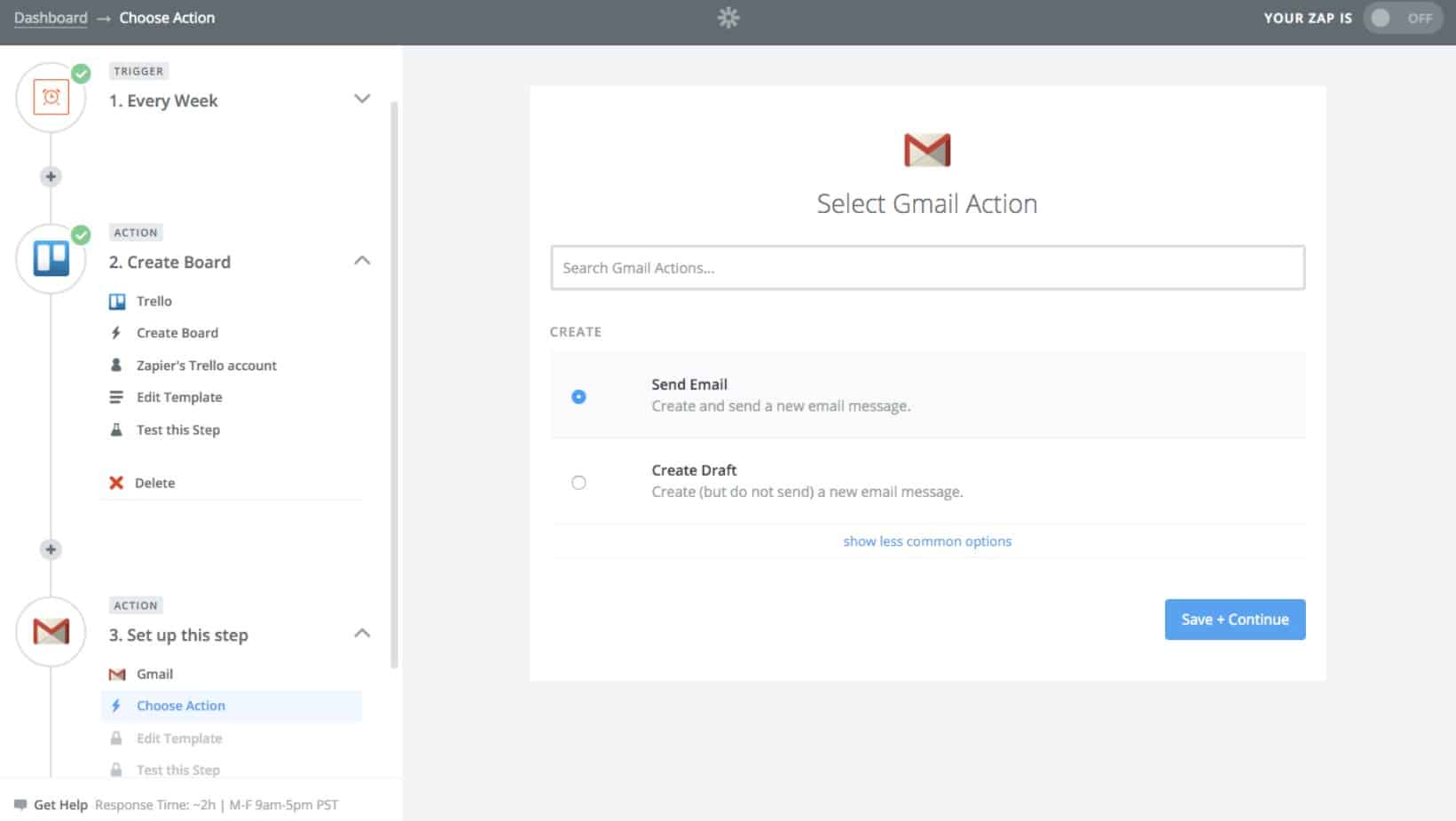 Update something on one social media platform, and let Zapier echo variety of actions across other platforms. You can seamlessly integrate a single social media post across multiple channels.
This software merges well with your email and email marketing campaigns. Zapier even allows you to automatically save important emails you receive onto your cloud storage.
The capabilities of this software are truly vast. Play around and see how it improves your overall online presence.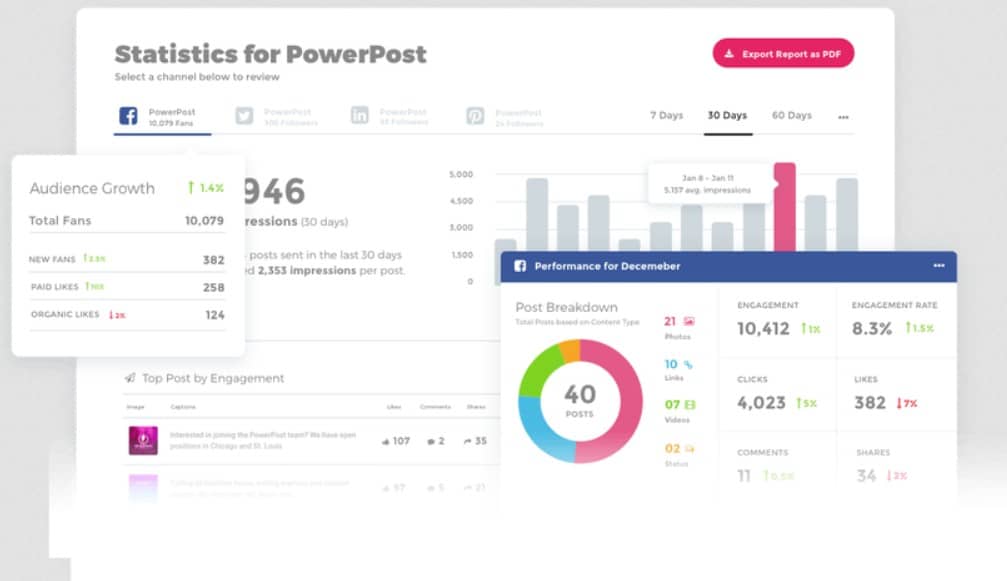 Centralized social media platform. Here you can configure and optimize various pieces of content to be best suited for any social media platform. You can schedule your social media posts here as well. No longer will you have to keep jumping from platform to platform to keep your consumer updated.
Powerpost will also present you with a variety of analytics. All the data will be dissected so you will know exactly how well your social media strategy is working.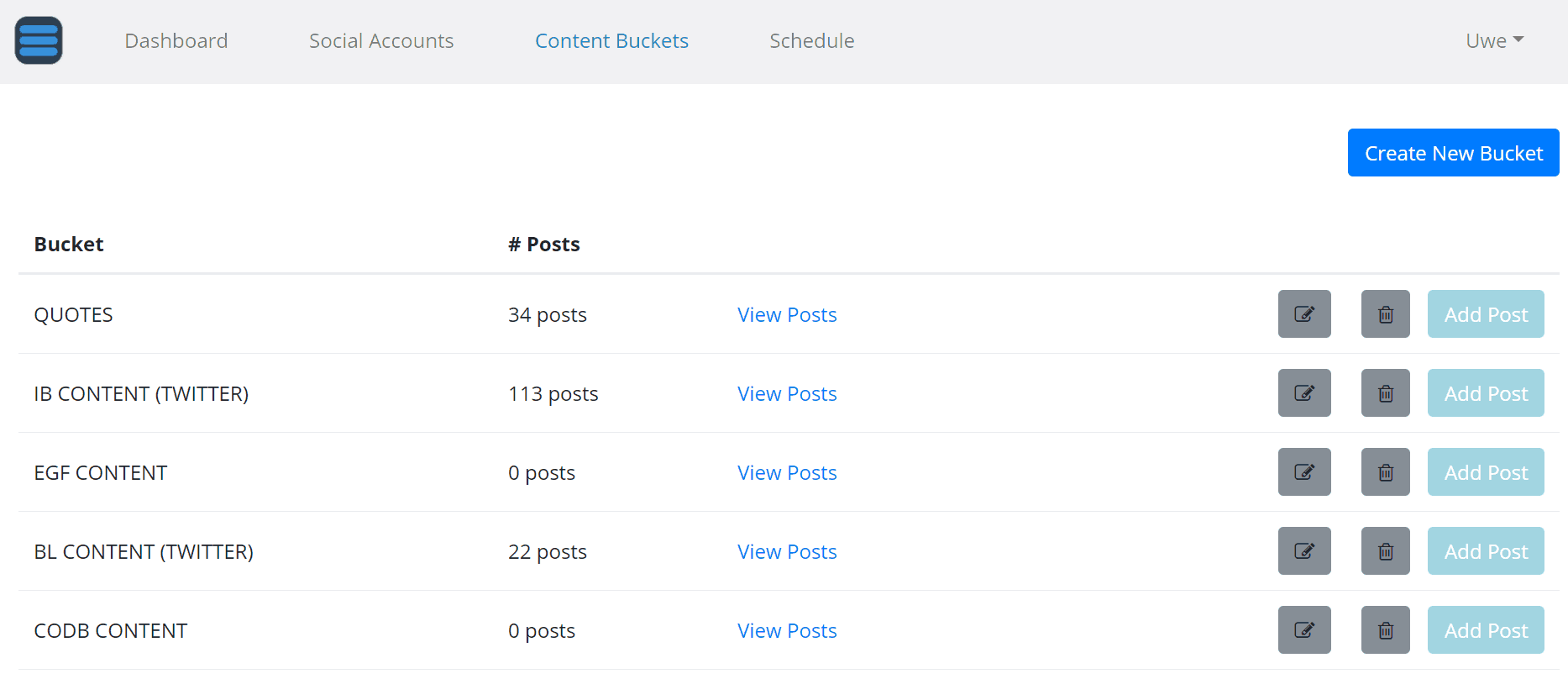 If you use Buffer for your business as a marketing or a promotion tool, EvergreenFeed might just be for you. With EvergreenFeed, you're able to schedule any Twitter posts you create for automated posting.
You can group your Tweets into buckets based on the criteria you choose. Each bucket of posts can be scheduled for automated posting – schedule it and let the software do the hard work.
Buffer and EvergreenFeed go together like peanut butter and jelly.
3. Understand the Schedule
You will not always be around at the time when the user engagement is at its peak. Automation can play a big part in alleviating some of the pressure associated with always trying to be present at all possible times. Let's face it, that would be almost impossible. With a growing customer base, things would only get more difficult without social media automation.
Having a clear understanding on where your users are coming from will help you wrap your head around your post schedule creation.
Time zones play a huge role in consumer engagement. Your primary source of social media subscribers may be living on the opposite side of the world.
Keep track of your posts and user engagement. See when you get the best responses and the most attention from your social media followers.
What time are you available to sit down and incorporate personal touches for your social media pages?
3.1 Proven Data To Consider
Multiple sources have done some research on optimal user interaction time on social media. Here is some other things to consider when creating a posting schedule for yourself –
Think about this social media interaction data. It may help you decide when to automate your posts or when to use a hands-on approach to push out new posts.
4. Still Remain in the Conversation
Just because you opt-in to automate some of your social media interactions, doesn't mean you can let go of the reigns for long. Don't distance yourself too far from your social media channels. You still need to constantly stay in tune with whats going on through all of your social media platforms.
4.1 Track Yourself
As you continuously work on your exposure through all the outlets online, more and more people will begin including you in their conversation. Overtime, you will want to start monitoring who is talking about you and where the conversation is taking place.
The more you follow the perception others have created about you, you'll better understand how well you have cultivated your online interaction with consumers.
a. Who's Talking and Where
There are some tools you can use that will track the use of your name throughout a variety of channels across the web.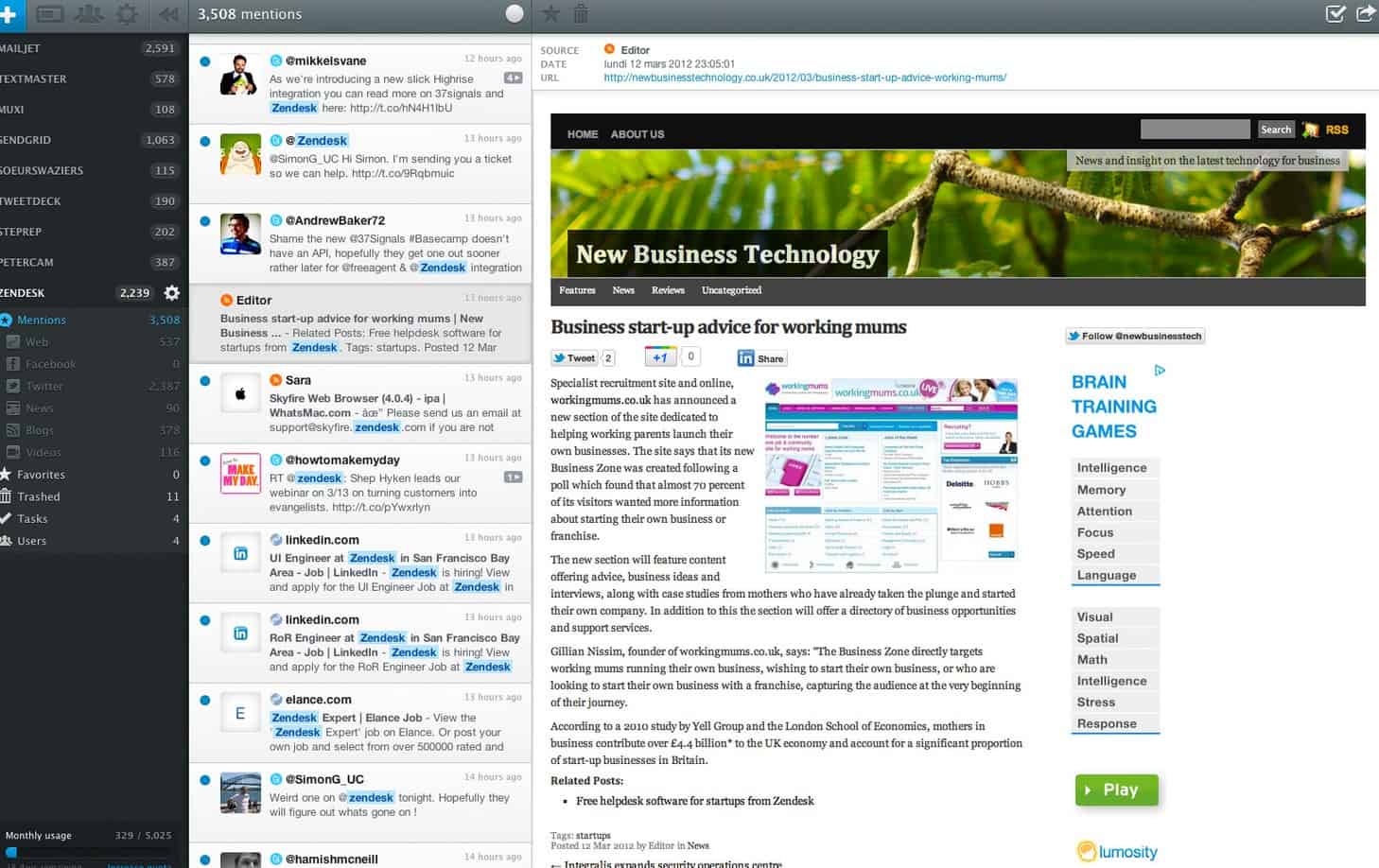 This is a great tool to use if you want to find out who and where people have been talking about you or your brand. You will be able to pin-point any positive or negative conversation people are having about your business.
If there is anything you see that needs your direct attention, you can interact with those users. The Mention dashboard will allow you to take the conversation to those individuals that have spoken about you no matter the social media platform they are using. It's great if someone is running into any critical issues; you can address them right away.
Pricing starts at $29 per month for a single user. More comprehensive plan is $99 per month.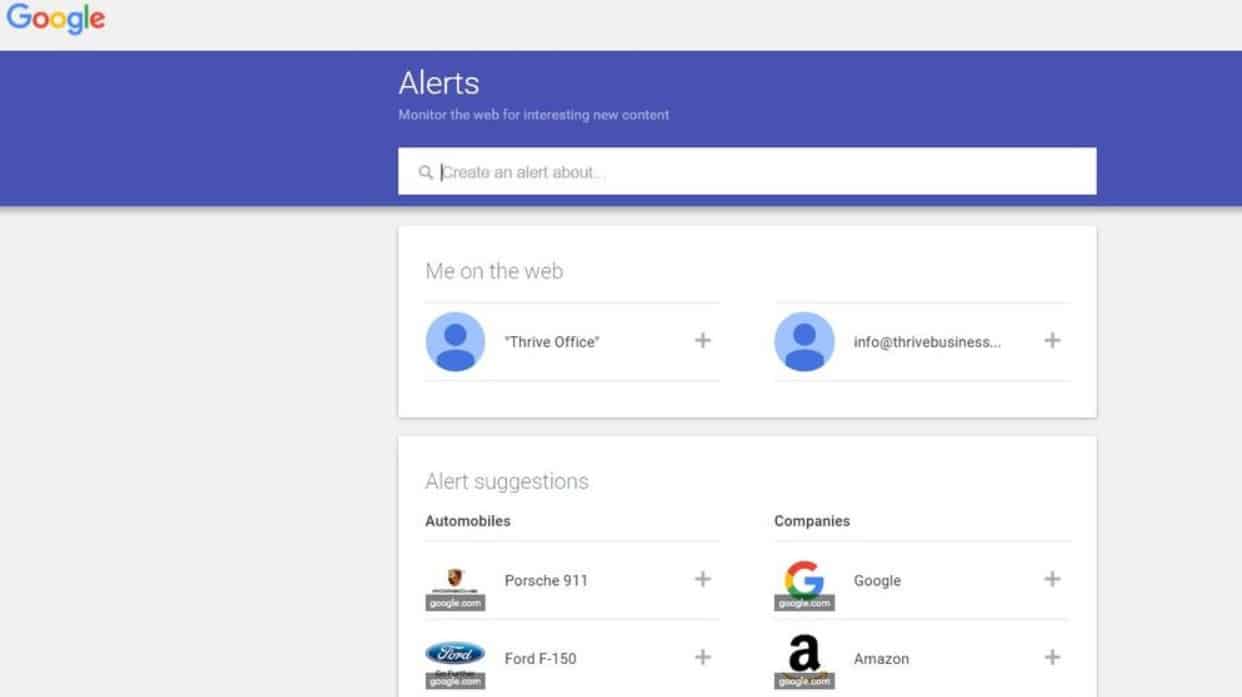 Google offers plethora of tools to help understand what, where, and how your content is performing. Similar to 'Mention', Google Alerts will send you notifications based on the search terms you have specified. You will receive an email whenever something you have selected falls on Google's radar.
As opposed to 'Mention', Google Alerts is free to use, but of course it is not as informative as 'Mention'.
b. Turn on Notifications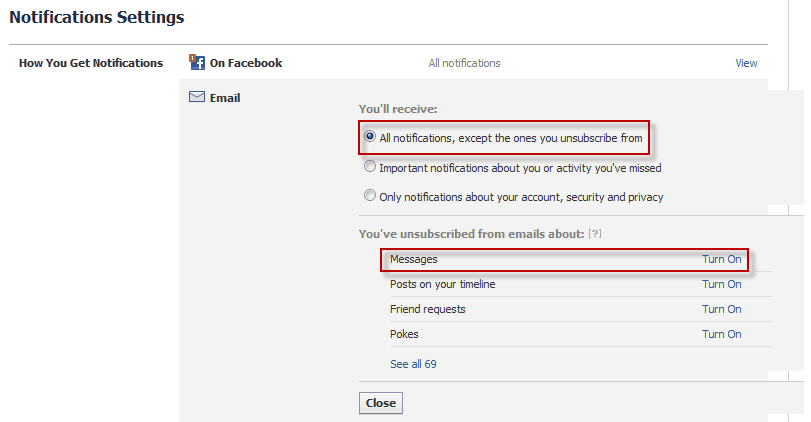 When creating social media accounts, many users choose to turn off their email notifications right away. Depending on what the user is trying to get out of the social media platforms, it might be the most optimal route.
Check out which social media platforms you want to dedicate the most time to. Ponder the thought of enabling some of the email notifications. You will be directly notified of any social media engagement on those platforms.
In the very beginning, when starting out to build up a following, you always want to be as close to your subscribers as you can. Notifications will allow you to do just that.
5. Avoid Social Media Automation Faux Pas
Automation over time can save you a considerable amount of productive time and money. Leaving some of the social media interaction to the software will create consistency among your social media platforms and generate valuable reader attention.
There are things that should be taken note of when implementing automation for your social media. Avoid making crucial mistakes when choosing to automate. They can cause all the effort you put in building up your online presence go out the window.
5.1 Know Where To Post What
Some social media platforms have limitations on what you can and can't do or what works best in one place, may not work so well elsewhere.
Lengthy posts can work on some platforms such as Facebook or Google+ but will probably fail to fit within the character limits of Twitter.
Get in the habit of customizing your social media content that is tailored to fit the parameters of certain platforms. Having a variety of posts that are best suited for different social media platforms will help generate the best possible social media interactions.
Having all platforms constantly generating the same posts can sound inauthentic and robotic. Over time, this can negatively impact your social media strategy and you may begin losing credibility. Don't be afraid to automate but don't forget to add a personal flare at times.
5.2 Don't Schedule Things Too Far In Advance
You never know what can happen in the future. Some random event or a trend change can make all your scheduled information lose all of its relevance. If you constantly build up schedule queues weeks in advance, your social media presence may look like it has lost focus to anyone who reads your posts.
See if you can evaluate how your posts will age before they get published by your automation tools. Try and limit your wait time to about two weeks, maybe a month, but not longer. There are different rules for true evergreen content!
Wait too long and even you may begin losing the connection the post was trying to make and its relevance.
5.3 Stay In Tune With Current Events
Keeping up with the world events that are happening around is incredibly vital. You may be able to ride the coat tails of a significant event to better social media exposure; depending on the events and it's relevance to you.
Relying solely on automated social media may cause you to miss out on key opportunities that can cement your presence online.
5.4 Know When to Pause
a. Avoid Automating Customer Interaction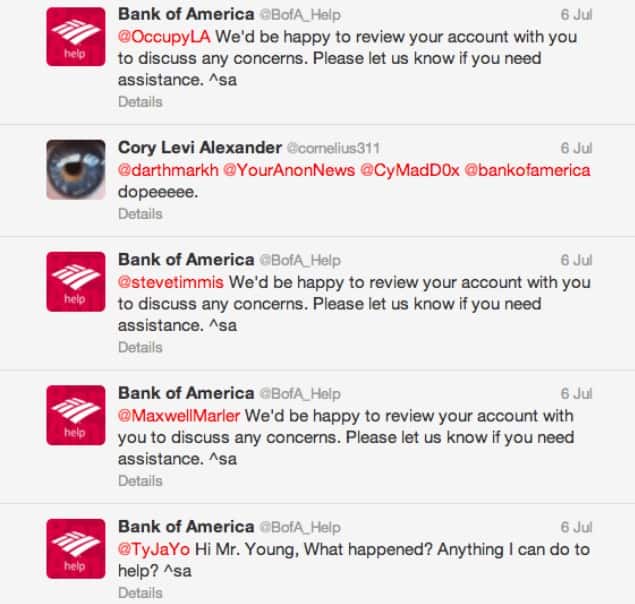 You should avoid automating any customer interaction you may have online. Choosing to automate this can really backfire quick. If a customer ever realizes that they're dealing with some AI, you may lose their trust, or their business completely. It's not hard to tell when you're dealing with a computer and not an actual person on the other end.
b. Avoid Automating Troubleshooting
If you want to automate part of troubleshooting, you can do that in a form of a FAQ. If anyone is reaching out to you through any social media or your website with some new issue, it's best to address them without automated responses. This way the individual feels like their problems are of utmost importance and a personal touch can go a long way.
Remember you can use 'Mention' or 'Google Alerts' to find out if anyone has been running into any issues with you. If you find anyone having trouble, you have the option of getting in touch with them right away.
Last Words
As you can see by reading all this, proper social media automation can require a bit of finesse at first. Leaving the interaction of your business with the outside world to software is not an easy thing to do. If you implement these steps, you will greatly improve your online presence while decreasing the allotted time you spend on social media.
Automation has helped thousands of businesses increase efficiency and quality and I am not just talking about robots here. Take the step forward and see how much better off you'll be automating your social media.