I am sure most of you know what the "yellow brick road" is. Bare with me as I am paving a way for an inbound marketing metaphor. The yellow brick road is inbound marketing that guides the audience to the Emerald City – or in this case, the check-out point of your startup.
Well-implemented inbound marketing strategy will build awareness, consumer trust, and familiarity with your business and its operations. Foregoing this step entirely is not a wise decision in today's environment as many competitors exist who welcome this approach.
As a budding startup, it's in your best interest to cultivate brand awareness and fortify assurance – this will be achieved through quality inbound marketing. In the beginning, you are probably craving instantaneous results, assuming cold calls, mass emails, running online ad banners will generate results. This is outbound marketing – forget about it.
Outbound marketing is inefficient, expensive, and temporary. Not to mention reaching out to individuals who aren't familiar with you can be off-putting from the consumers point-of-view.
Through inbound marketing, your goal is to escort the audience across content that will mitigate their hesitation; sympathize with problems that your audience encounters, offer creative solutions, and they will be happy to do business with you.
Inbound Marketing is an Ongoing, Worthwhile Process
Companies that executed an inbound marketing strategy correctly were 10 times more likely to generate quality leads than through the use of conventional outbound marketing methods. Though one thing to take note – you should buckle down for this, as inbound marketing isn't a quick endeavor with over-night results.
Inbound marketing and content creation will require commitment but in turn it offers a more formidable ROI while at the same time leaving a long-lasting impact in the community. Quality content that is delivered to the right audience needs to be informative and beneficial. This will keep the content consumer coming back for more.
Staying consistent with your inbound marketing efforts is crucial. It's been shown that the cost-per-lead drops by a whopping 80% after 5 months of constant inbound marketing. This is something to keep in mind since a lot of startups operate on a tight budgets.
Create Personas
While reading up to this point, you probably have noticed me mentioning the words "right audience" a few times. Fact of the matter is that you can't effectively appeal to everyone – don't even try. In order for your marketing efforts to come to fruition, you need to understand your ideal consumer base.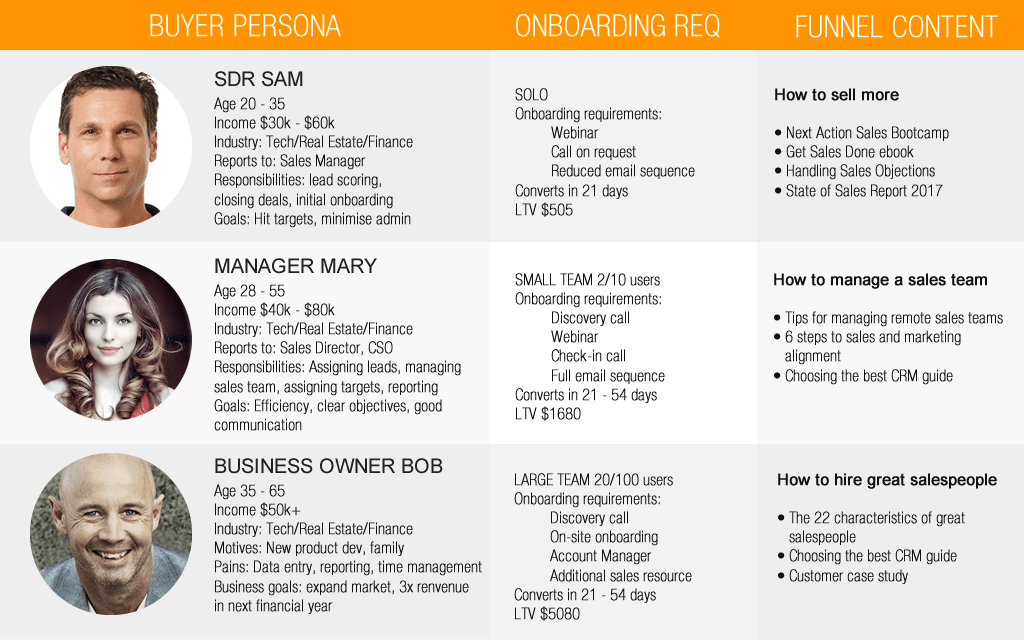 Don't be afraid to look through reviews on your competitor pages. Look at what your competition is doing well, find out what their customers are unhappy about. For your marketing to be most effective, you need to know your consumer inside and out and what you bring to the table that no one else does.
Use this information to help create your startup's ideal consumer – the one your product and your marketing will be aimed at. Having this information at your disposal will allow you to curate most effective content that resonates with the reader.
(A more comprehensive guide on creating a buyer persona can be found here.)
In for a Long Haul
Operating a startup can come with a lot of uncertainty but it also poses the valuable benefit of flexibility. You are not there jumping through hoops in attempt to appease higher-ups, or running ideas up the ladder in hopes your idea gets approved.  Enjoy the malleability you get within the startup.
This brings me to my next point, long-term goals. Benefits of inbound marketing only come to light in around 5-6 months, sometimes even longer. This may mean you will need to be more proactive about your marketing efforts even before you launch your product.
Your inbound marketing is a long-term endeavor that can create synergy with startup flexibility. Understand that your goals may shift or your product evolves – your inbound marketing needs to be there and reflect the development.  Flexibility plays a big part in this regard since you can adjust quickly by avoiding downtime between a content ideas and their inception.
Cultivating a Presence
We covered the benefits inbound marketing offers to startups, but where does it all take place? What platforms should you be hosting content on? Your startup needs to have a clear understanding on the type of content to produce and where to publish it.
The industry in which you operate may dictate a portion of your publishing and creation approach (i.e. topics). I will go over a few methods you can use for inbound marketing content creation, but remember – not all of them will suit your target demographic equally.
Various content channels you utilize can be stringed along – in other words, one piece of content can direct the reader to another. Inbound marketing strength lies in your ability to expose the audience to variety of pertinent information you publish, further enforcing your validity and establishing awareness.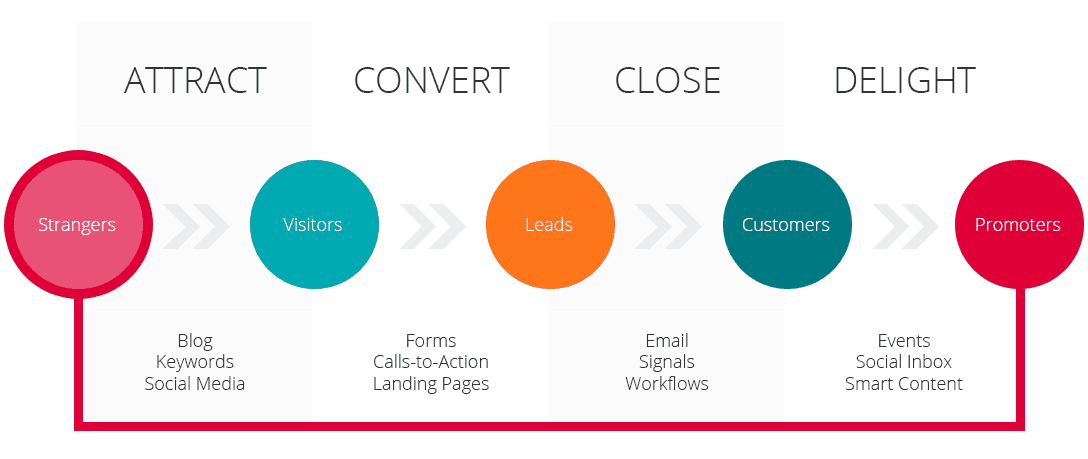 Culmination of all your content that has been developed overtime will build momentum, generating leads and creating paying customers. Evaluate the available channels you have at your disposal and see what will be the go-to content marketing mediums for your personas.
Blogs
Blogging platforms offer a great solution for content publishing. It's versatile, easy-to-use, and long-lasting. Create content that is relevant to your industry and offers benefit to the reader – think about reciprocity.
While writing your blog, you are able to distinguish yourself from competitors by offering a unique voice and generating value. This leads to readers coming back to peruse content you have created in the past, and longing for additional content you create in the future.
Content that is found on blogs continues to drive online traffic even long after it's been published. HubSpot evaluated their blog content and found that over 90% of their blog leads came from old posts. Old blog content manages to generate solid leads due to organic search development and engagement (i.e. shares) over time.
Taking up blogging as a means of content marketing is a no-brainer. You're able to churn up quality leads through useful content creation which only gets more effective as time goes on.
Podcasts
Recently, many businesses have begun incorporating podcast as part of their content marketing strategy. Even blogging platforms such as WordPress have designated podcast publishing plugins you can use for easy podcast submissions.
With a relatively negligible investment, you can start your very own podcast. Talk about issues relevant in your industry, provide guidance to struggling individuals, or discuss recent developments in your organization. This is a very versatile and interactive content platform with tons of potential – if you're not too shy.
Through your podcast, you can guide the listeners to your other content platforms, promote events or products. Just another great way to guide your audience along the inbound marketing funnel.
If you're interested, I have created a comprehensive guide to creating your very own podcast – go check it out.
Social Media
When I talk about social media, I am not suggesting you to dwell into the paid advertisements social media platforms offer. On the contrary, establishing a presence by creating an account(s) on social media can be another way for you to generate awareness and exemplify social proof.
Being active on social media allows you to stay engaged in conversation and build a stronger, more personal bond with potential and existing consumers. You can get closer and more in tune with the audience that you wish to attract. Having these interactions can help your startup evolve further product development and marketing strategies.
Social media gives you a chance to showcase recent achievements; bring followers closer to your operations. Post pictures, updates, news, promotions; this is a great and simple way to give the audience an insight of what your company is really about and the culture that envelops your startup.
There are variety of social media platforms for you to utilize, though not every platform is created equally. Go over your buyer persona to identify most effective social media channels to use.
Something to ponder!
Running a startup is a resource intensive endeavor. Save yourself precious manpower by automating some of your social media marketing. You have access to variety of automation tools that will help streamline your social media interaction. Efficiency baby!
Website
Being omnipresent on the web means you'll also need to develop a strong web page for your startup. Setting up a website helps incorporate variety of inbound marketing steps on a single platform –
Attraction – Audience can be guided here by search engines, friend recommendations, your other content;
Convert – Sign-up forms for emails or events may be located on variety of landing pages, information describing your product and business operations;
Closing – Turn your leads into paying customers. Subscriptions or purchases can be made directly on your page;
Delight – Satisfied customers can leave reviews. Provide social proof by exhibiting testimonials and users who chose your business.
Emails
I wager a guess that you probably have received a few thousand emails informing you of events, products, or news that you had no interest in. Fact is, companies were paying big money to get their hands on email lists from various data companies for their outbound marketing needs. You and myself included were among millions of unsuspecting individuals who's emails got into the wrong hands and succumbed to email spam.
We will not discuss this shady practice – it's not effective and in the EU, it's illegal.
To make your email marketing effective, people must show interest and be willing to sign up to an email list. Make your intentions clear from the get-go, don't use confusing language that tricks people into disclosing their email address.

A few great methods of accumulating email addresses is through your blog content, eBooks, or your website. These platforms can accommodate a box that gives the audience a chance to disclose their email while at the same view useful content. Again this all relates back to the concept of reciprocity – offer something useful and the participant is more likely to return the favor.
Search Engine Optimization – SEO
Search engines are by far, the biggest traffic drivers to online content. If you want to find out more about a company or a product, you will probably rely on a search engine to connect you to all the relevant information. It's fast and simple.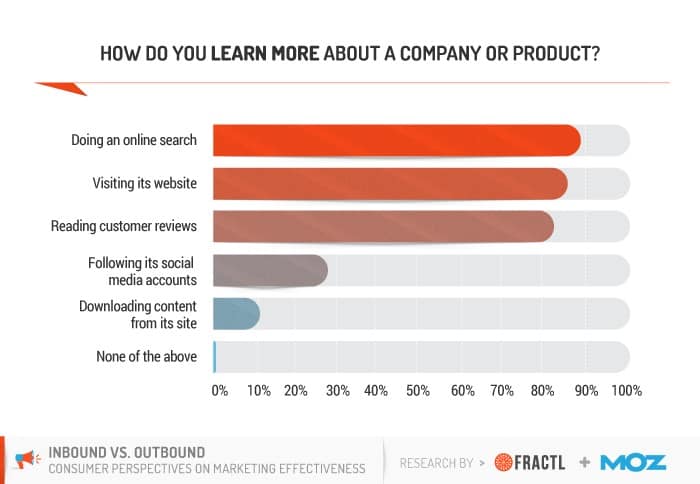 We live in a day and age where information can be accessed with a few key strokes – marketers understand that. Search engine optimization or SEO gives you, the content creator, the power to appear desirable to search engines thus ranking you more favorably.
Keywords
Aforementioned blog content you create as well as your website will benefit from SEO. Your content, if it aligns with search queries typed into the search engine, will eventually be seen by search engine users.
Identify high traffic long-tail keywords to rank for. This is your best bet in making sure your SEO efforts are tailored to specific target audience while minimizing competition. Website and blog plug-ins can be used to gauge the content you create in relation to the select keywords.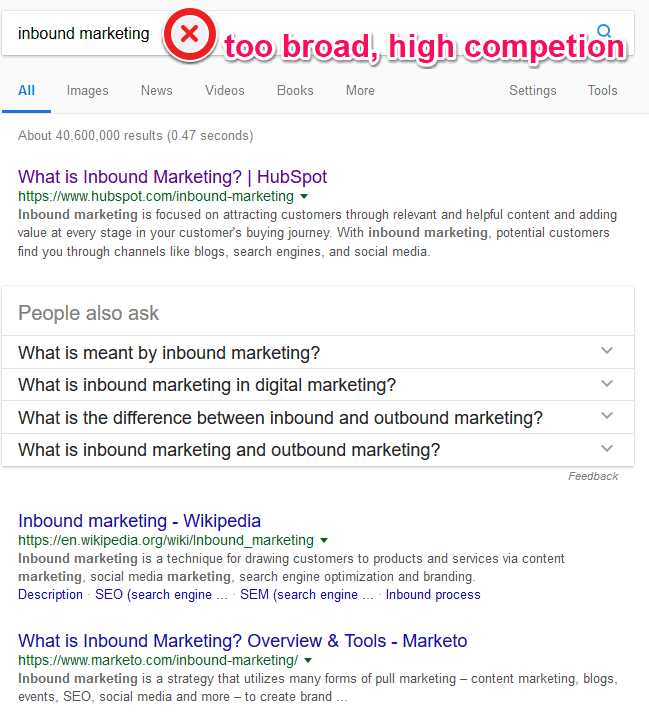 Look for more niche oriented keywords that envelop your target audience.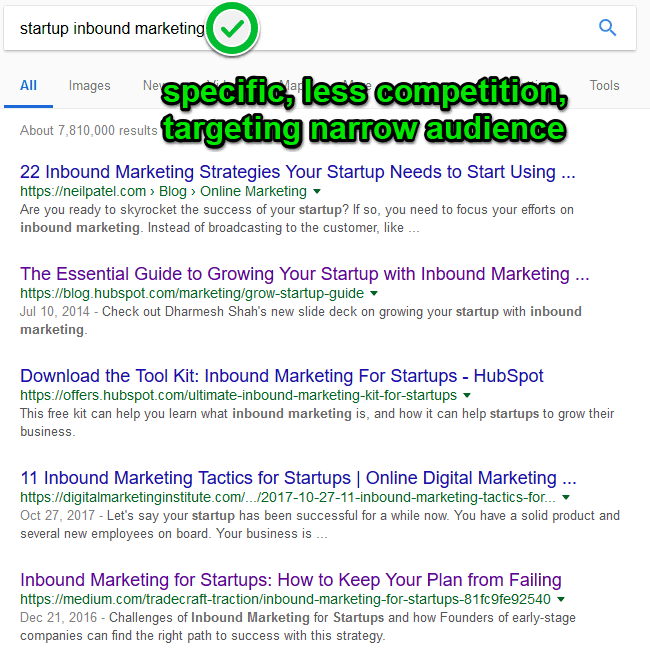 Use tools such as Google Keyword Planner or Ubersuggest for keyword research. These tools will give you some much-needed insight into what keywords are worth ranking for.
Links
Including high quality links within your text also plays a role in amplifying the effectiveness of SEO. Search engines evaluate content based on variety of criteria which includes outbound links.
Guest-posting can be a valuable strategy in accumulating backlinks to your page from other sites. Again, this is a great way to boost onsite optimization and bringing your SEO to new heights. Reach out to relevant content publishers that operate in similar industry and inquire them about publishing some of your articles.
Your guest posts can and should contain links that guide the reader to your pages; for example to a blog post or a landing page on your website.
Images
No one likes dry content without a few visual aids or zesty images to spice things up. Search engine bots that crawl pages don't like lackluster content without images either. Whether it's a blog entry, a Quora post, or content found on your website – pepper in a few images within the text.
Images do play a role in SEO as well. Include an image' alt text', and 'title text' when embedding a chosen picture. This text shows up when the reader's browser is unable to load the image on their device.
Your chosen keywords should be found within the images 'alt text' for additional SEO boost.
Call to Action
The content you have created across variety of channels has managed to pique the interest of your audience, great news. You may need to incorporate one last nudge to provoke commitment to your startup; this can be done with a call to action.
A call to action is meant to provoke an instant response from your audience whether it's for a signup or a purchase. To be most effective with your CTA's (call to actions) it's best to go through the inbound marketing process – thankfully we discussed all this prior.
Many of the content platforms I mentioned can successfully house your CTA such as your web page, blog, or a consented email.
Some Examples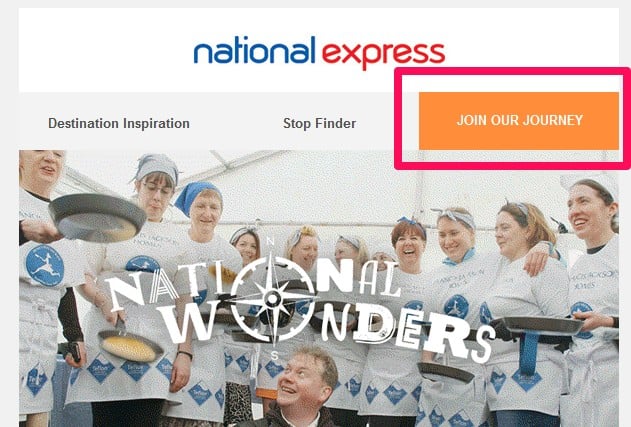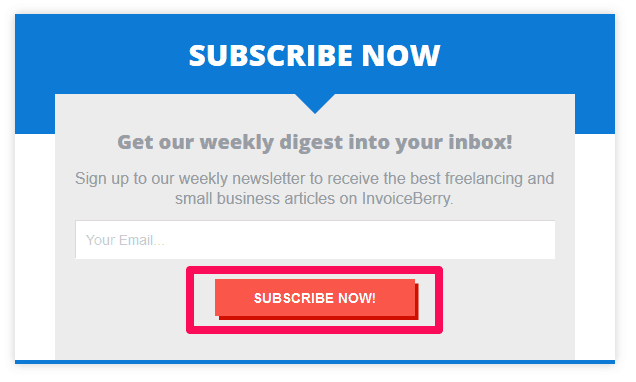 Some CTA's can create a sense of urgency by curbing the amount of signups or establishing time limits.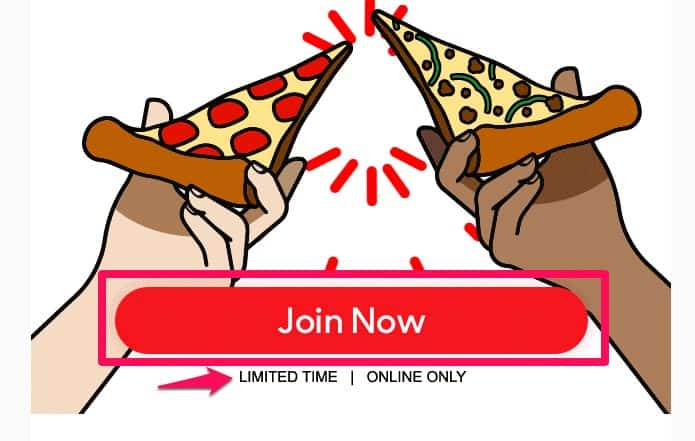 AB Testing
Evaluate how well your CTA's perform and see if there's any room for improvement, usually there is. Use AB testing to gauge the effectiveness of newly proposed CTA's against the one you use now. You may be surprised to see how a simple word chance can impact conversion rates!
It's All In Your Hands Now
I can provide guidance on what inbound marketing is and how it will benefit your startup, but it's up to you to go through and incorporate this knowledge.
Inbound marketing is a way of exuding presence throughout the buyer's journey. Be valuable to your audience, provide quality content, establish dominance and individuals will be the ones reaching out to you.