In 2017, there are roughly over 3.5 billion people who use the internet daily. Out of the 3.5 billion internet users, 79% of them use at least one social media page. Think of the potential reach you have with a well established social media presence.
Social media has become a necessity for any small business to effectively operate. It's one of the best marketing and communication tools out there that you can utilize.
Let's look at how you can develop the best strategy that would optimize your social media potential.
Blogging Variety
Don't be mundane when writing content for your blog. Sure, you want to stick to a theme that carries throughout the content, but the way you blog can have many variations. You don't ever have to stick to one format – in fact, that can negatively affect your blogging efforts.
There are so many different varieties of blog entries you can include to mix things up and avoid monotony.
List

Lists are all about offering a selection to the content reader. There are so many things you can create lists for that many people would find really useful. Not a lot of folks want to be browsing through multiple websites to find variety in their lives. You will have variety for them on a single page.
Think about all the choices that are available. Business conferences, website creation tools, business financing options, etc. The amount of lists you can create are virtually endless.
Just do a little bit of research, and present the individual with choices for any given topic.
Review
Many of us have our purchasing habits guided by consumer reviews we find on the internet. Your blog can be a place that contains some of those critical reviews. Once you establish yourself as a reliable and relevant source of information, more people will choose to listen to your opinion.
There are plethora of things available for you to review. As a business owner, you might be traveling to conferences around the country. You can certainly opt in to review the ones you visit. Or your website hosting service. You can choose to review anything that is relevant to the theme of your blog.
Expert Knowledge

Reaching out to experts can lead you to generate tons of engaging content for your blog. Just the name alone implies that there is a fountain of knowledge waiting to be discovered on your site. Experts are exactly that – experts in their selected field. They probably know something you don't. Yet.
Incorporate expert round-ups as part of your content. All you have to do is get in touch with some of the experts and see what they have to share with you. Ask questions that you want to know the answer to and post it. You won't even have to spend your own time generating any new content. Just look at the information you received and decide if it works for you and your blog.
Spice Things Up
Don't be afraid to add various types of media to enhance blogging experience. Blogs have the ability to incorporate videos, images, infographics. Some visual stimulation on a blog can benefit you greatly.
Infographics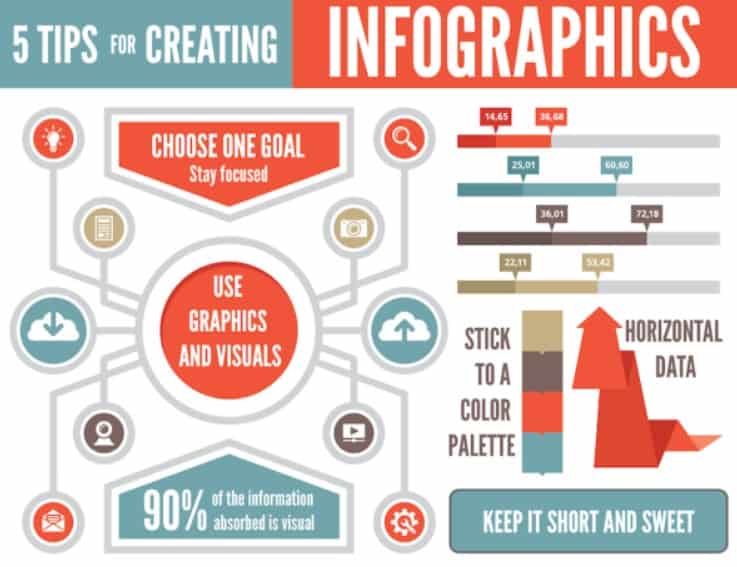 I love infographics a lot. They are a quick and simple way for you to present key information to anyone looking through your social media. Infographics are very easy to read through and offers the most vital information with visual elements that make understanding it all that much easier.
Have a look at some of the content you want to publish on your social media. Consider condensing some of the data and turning it into an easy to comprehend infographic. Just focus on the key details and visual aid that can tie it all together.
Infographics are versatile and can be well incorporated on virtually any social media platform you want to use.
Be sure to always include your web address or a watermark on your infographics. In case it gets shared or re-uploaded by others on the web, people will be aware of where it came from.
Repurpose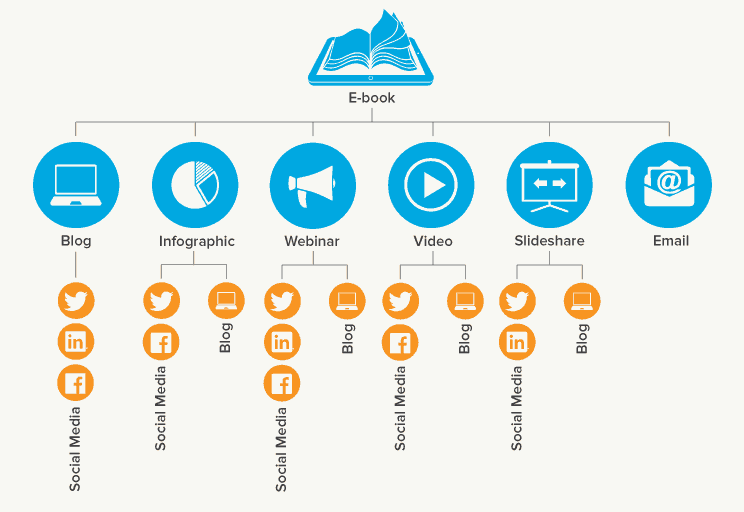 Bring back some of the content from the dead. Repurposing old content can give new life and new meaning to the work that has already be done. Come up with new ways you can redistribute the information to your content consumers.
Go over some of your old blogs, videos and other places where some of your creations may be hiding. See what is still relevant and useful to the reader today. I am positive you will be able to scavenge up some great bits of information that can be reintroduced in a new form.
If you have any guides on your blog, maybe it's time to revitalize it all into a video format. Or you can think about extracting key pieces of information from your blogs and create a fresh eBook while at the same time reincorporating your infographics.
Repurposing your knowledge will save you time, will give you a chance to reach out to a new audience and get them to engage with you.
Encourage Feedback
There will always be room for improvement. Don't think that you're perfect just yet. You should always be looking for and encouraging feedback from anyone you are engaging with your social media. Feedback is a source of compliments or concerns about what is going on with you.
It's always great to get feedback for your business, and social media is no different. Social media is an important extension of your business which can generate valuable leads.
Feedback will enhance your social media strategy more and more as time goes on. You will not only have your analytcis data to rely on but also actual consumer suggestions that in some cases data can overlook.
Encourage Sharing
Asking people to share your content and offering them an easy way to do it really helps. It's actually been proven that if you ask people to share, they will be much more inclined to share your information with their friends.
Of course social media platforms such as Facebook or Twitter have their own sharing or re-tweeting buttons. With your blog however, you may need to implement sharing buttons yourself. Make sure they are easy to see and use.
It would also be in your best interest to have the sharing buttons show the amount of people who shared your content.

Large groups have a tendency to influence an individual's actions. This is called the mob mentality. When people who browse your social media content see the proof of user interaction, they will be more inclined to participate and also share what they've read.
Experience it Yourself
Put yourself in the customer's shoes. Go through your business' whole social media experience and see how it all works from your perspective.
When you're working with a variety of social media platforms, some mistakes are bound to fall through the cracks. Here is a check list of things you want to look for when going over your social media content –
Are you using the right social media platforms?
Is all your social media content relevant to your business?
Proof-read everything. More than once would be ideal.
Are there links that lead to relevant information? Do they all work?
Things that contain text – is the formatting consistent and works well with what's written?
Do you have a variety of posts and content? Images, links, videos, etc.
Proof-read again. Nothing can hurt your credibility more than simple grammatical errors.
Is it easy to post feedback?
Are there ways to share the content with others?
Additional Value
Incentives are a good motivator to encourage the consumer to engage with your content – read it, view it, share it, subscribe to you, etc. Depending on your business model, you can offer them free consultations, eBooks, or discounts when they choose to do business with you.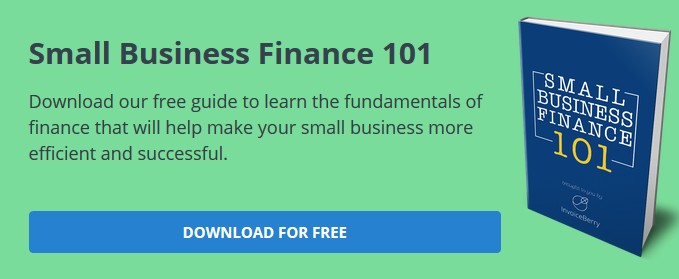 The power of reciprocity can coax the individual to really engage with you and your business.
Automate
We live in a time where more and more things can be automated. Social media is no different. Have you thought about taking the plunge and attempting to automate some of your social media? It would greatly boost your online presence and save you time.
You are able to sync up your blog posts with all other big social media platforms such as Twitter or Facebook. Intertwine your social media functions so if one thing happens on one platform, it would create a ripple effect through out all your networks.
Social Media Automation Software
Centralized social media platform. Here you can configure and optimize various pieces of content to be best suited for any social media platform. You can schedule your social media posts here as well. No longer will you have to keep jumping from platform to platform to keep your consumer updated.
Social media post scheduling platform. With Buffer, you can schedule posts on any social media platform you use to roll out new posts at the most optimal time. No more sitting and waiting in front of your computer to try and get your content out during the peak hours. Schedule it and forget about it.
Buffer will also learn what content had the most engagement and will let you choose to re-post the best performing posts again. Even better, Buffer integrates with EvergreenFeed and together you can automatically post your best evergreen content without any additional work.
Update something on one social media platform, and let Zapier echo it across other platforms. You can seamlessly integrate a single social media post across multiple channels. But be warned, it does take some technical skills and time to set up the entire workflow.
Analytics Tools
If available, always incorporate analytic tools into your social media. You don't know if your social media strategy works without having data backing up your actions.
Here are some analytics tools that are offered on some of the social media platforms –
Don't make blind decisions for your social media strategy. Track user engagement whenever possible to make the most optimal decisions for yourself.
Conclusion
Building a solid social media strategy may take a while. There is a lot of trial and error that goes into the process. You have to see what works best for your organization and the target audience.
Your social media strategy will always be dynamic. Track your every move online, see how the users interact and perceive your social media content.
Remember that positive engagement with your consumer helps build trust and a positive reputation.