The blog offers an incredibly versatile and accessible platform for a lot of your content marketing needs. In many cases it's free to use and has the functionality that cannot be rivaled by other platforms. Not to mention all those blogging plugins available at your disposal that can make the content marketing process that much easier.
You may already be utilizing a blog as part of your overall marketing strategy or perhaps you're considering starting one. There is always a desire to expand and improve the blog. Attracting the right attention, from the right people is detrimental to the success of your marketing efforts.
Whether you're a seasoned blogger or about to lose your blogging virginity, take these 'hacks' into account. It will surely help you increase exposure and you will see audience numbers grow.
Know Your Audience
Writing blog posts and creating other content won't be as effective if you don't have a grasp of who your audience is. Without the knowledge of the specific reader you want to please, your content may come off as vapid.
Doing a bit of research about your audience before setting off on the writing journey can bring more attention to your blog and it's contents. With this under your belt, you will have a better idea how to tailor your writing style so that it suits your ideal reader.
As with any marketing, prior to creating any campaigns, you must come up with a buyer persona. This is the fictional individual that best represents the person that you're aiming at with your marketing efforts.
Same methodology applies to content marketing through blogs. Know your audience and know how to make your information resonate with them.
Captivating Headlines
They say that goldfish have an attention span of about 9 seconds. Humans however have an attention span that's even shorter than that – 8 seconds. That's right, our attention span has dropped to 8 seconds since the year 2000, when it was a remarkable 12 seconds.
The internet age has given us the luxury to access more information from around the globe than ever before. There is so much information bombarding us online at any given moment that it can sometimes be overwhelming. That being said, if you don't create intrigue within those 8 seconds, the attention of your audience is already moving onto your competitors.
Building and maintaining a blog online isn't easy, and attracting a sizeable audience is even harder. You will always be competing with other bloggers and companies that want a piece of the pie. With so much competition online, you must stand out from the crowd. Here is where captivating headlines come into play.
Having a headline that stands out from the rest is essential. You must break away from the crowd and entice the reader to click on you with a few powerful words.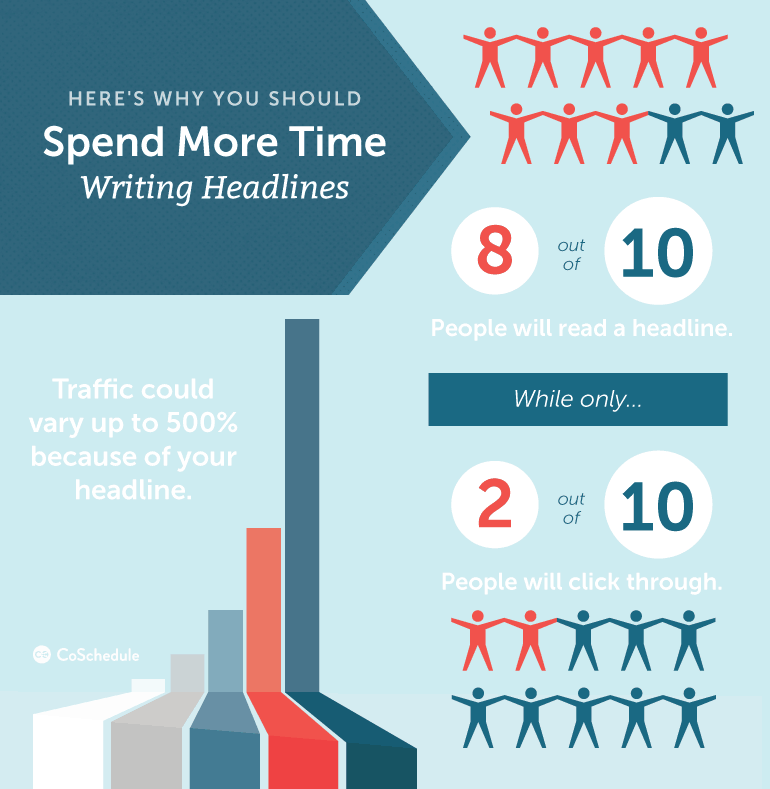 Use the 4 U's when brainstorming a solid headline for your blog posts –
Unique – You don't want to look like the rest of the bloggers out there. Make yourself stand out and be original with your headlines.
Ultra-specific – Headline should contain enough information to inform the audience of the contents within the blog.
Urgent – Create a sense of urgency with your headline. It can motivate the reader to continue reading.
Useful – Inform the reader of the benefit that will be provided to them if they read the blog post.
Allow People To Share
Sharing is caring, and you should provide the reader with the tools that would let them do just that. If you know your audience, and appeal to them with the content that you produce, chances are some of them will want to share it.
This is a great way to gain more exposure for your blog. The friends of your readers will now be notified of your existence and will be inclined to check out your blog as well.
WordPress along with other blogging platforms have plugins that allow you to integrate social media sharing buttons on your page. For example, a good plugin to consider for this purpose is 'Social Media Flying Icons'.
Cross-promote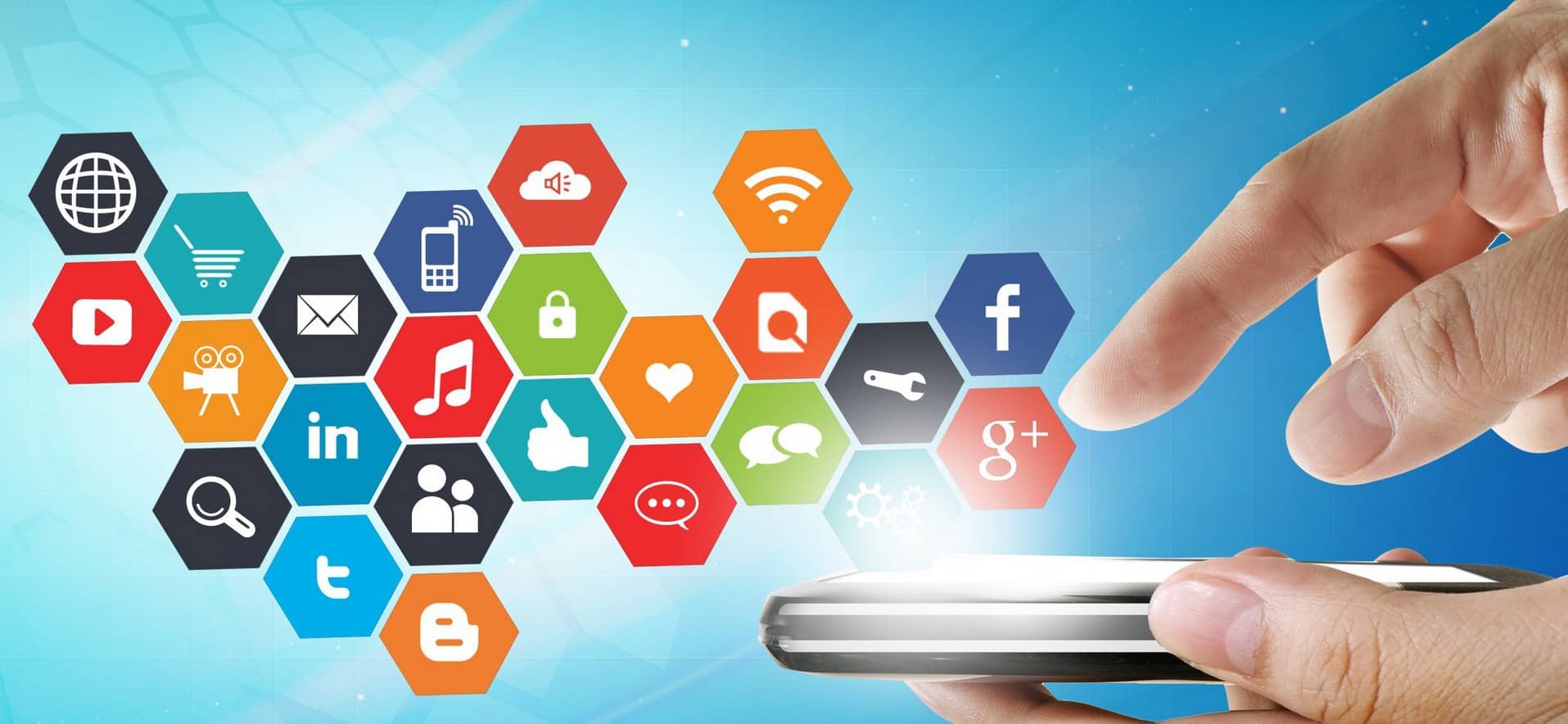 Many people use social media, and chances are you probably have more than one social media account. Your business probably has a few social media accounts too for marketing purposes. Those are tools you can use to create more traction on your blog.
Include your blog page on your business cards – if you use them, embed them in your email signature.
Guest Post
Guest posting is another great way to help increase viewership of your blog.
Reach out to other bloggers and content creators on the web that curate content in the same industry. Offer to write an article or two for them and embed links to your web page and blog within the text.
Through this method, you can utilize a more established online presence with a larger audience to bring much needed attention to your blog.
Repurpose Content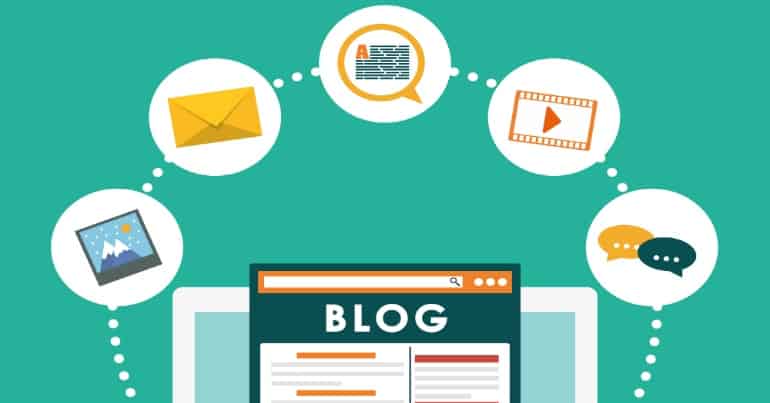 Coming up with brand new content ideas may be easy at first, but down the line could pose a bit of challenge. At this point you may want to consider repurposing some of your older content.
Recycling your old content is a great way to revitalize your stale content. Use this method to save yourself time and energy. You can skip the tedium of brainstorming ideas and research and get straight to work.
Let's not forget another great aspect of repuposing. Reintroducing your content through a different medium allows you to reach a brand new audience.
For example, let's say you have created a video guide in the past. You could turn that video guide into a solid blog post – repurpose the topic of the video and the information within. I can say with 100% certainty that the people who will read your repurposed blog post won't be the same people that saw your video guide.
Although something may already exist, if the people haven't seen it before, it will be new to them. Same applies to your content marketing. Don't hesitate to bring back some of your older content from elsewhere and publish it on your blog.
Take SEO Into Consideration
With search engines being one of the biggest traffic drivers online, you must always take SEO into account. Yes, even your blog benefits greatly from SEO efforts.
Keywords
Think about the topic you're writing as a potential content consumer. What would you type into the search engine to reach the blog? What keywords would you be searching for? You can use Google Keyword Planner to see what popular and relevant keywords people use. Keywords you want to rank for should be included within the blog post.
Reaping the Benefits of SEO
Incorporate your desired keywords in the headlines and within the content you're writing;
Avoid keyword stuffing;
Write relevant content with the reader in mind and not the search bots;
Include images in the blog post;
Break up wall of text into more manageable paragraphs;
Include a meta description and make sure it contains the keywords you want to rank for;
Be sure that your blog is mobile friendly;
Utilize blog plugins such as 'Yoast SEO' to help optimize the content for best SEO results.
The fruits of your labor won't be instant. SEO can take time before any noticeable results – it take take a few months, sometimes even longer. Patience and consistency is key if you want this to work, but in the end it will pay off if you stick with it.
Put It Into Practice
It's time to take action and put this knowledge to work. The blog you create will be at the forefront of your marketing campaign – it needs to be presented well and online traffic must be diverted to it.
Look at your blogging approach and see if you have incorporated any of these 'hacks'. Keep this information in mind going forward and you will notice the positive effects it has on your blog.