Even the best marketers out there may need a little help to be as efficient as possible. There is no need to be embarrassed about it. You have a smorgasbord of helpful tools at your disposal to make you a much more effective marketing machine.
Bellow, I have compiled a list of some of the best tools available to boost your marketing efficiency. Check them out and see if anything out there suits your needs.
Types of tools that will be covered are –
Planning
Social Media
Tools for Your Content
Curation
Search Engine Optimization
Analysis Tools
Planning
You need a plan of attack before undertaking any projects, which also includes marketing campaigns. Organize your thoughts and ideas in one space that is easily accessible to anyone who's involved.
Here we have a few potential software to create marketing plans for your business. They will let you collaborate and share any vital information within your team.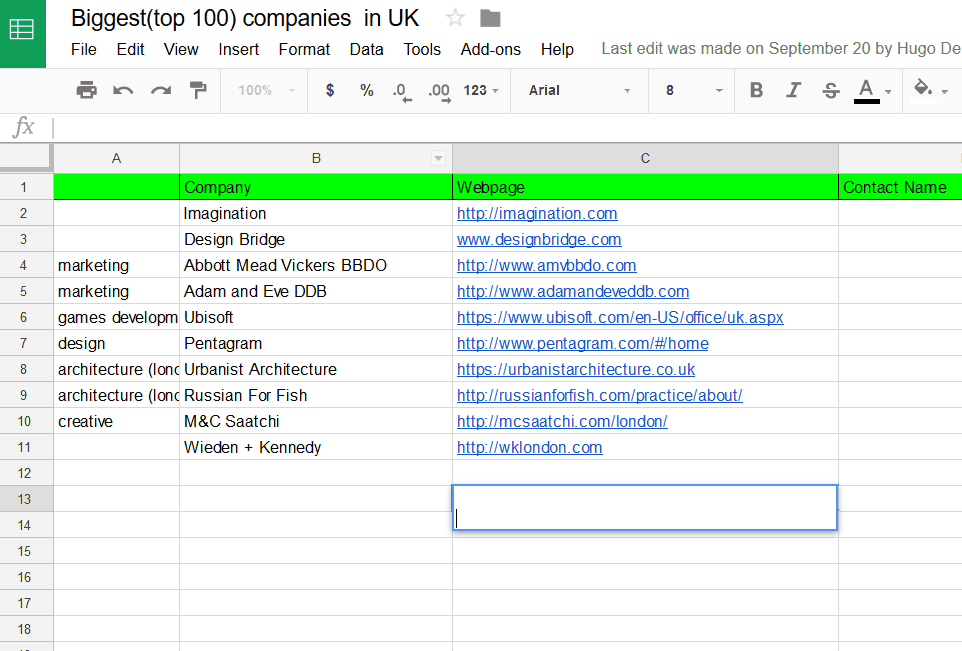 I am sure most of you have heard of Google Sheets software. If you have a Google account, this is easily accessible to you at no cost.
Google Sheets is essentially a Microsoft Excel with a twist. It is a lot more intuitive to use and all the files can be worked on at the same time by multiple users. Great collaboration and planning tool for you to help develop the ideal marketing strategy.
Another piece of Google software. Google Calendar is an multi-functional calendar to help you and your marketing team manage the time most effectively. Plan your marketing campaign and when and where you will roll out your content.
Schedule everything on this nifty piece of software – events, deadlines, meetings, etc. This data can be easily accessed anywhere you have internet connection.
Trello is a great project management tool. It combines a variety of task and time management tools onto one platform. Create, manage and delegate tasks among your team.
You can also easily view individual project progress and share any files that may be essential for your marketing teams success.
This software can really streamline your efforts – make planning and initiation phase a breeze for you and your colleagues.
Social Media
Social media offers a medium to host your content. Evaluate which social media platforms you want to use and what tools you'll need to enhance your marketing effectiveness.
Social Media Itself
I am sure this is pretty self explanatory. Pick any social media platform(s) that you and your business find the most useful to reach your target demographic. Check out which platforms are most utilized by the people you are trying to attract.
You have to realize that staying committed to every social media platform out there may not be as effective as it sounds. You will be just spreading your social media marketing efforts too thin. See which platforms get the best user engagement and stick to them.
Facebook
Instagram
Twitter
Pintrest
LinkedIn
etc.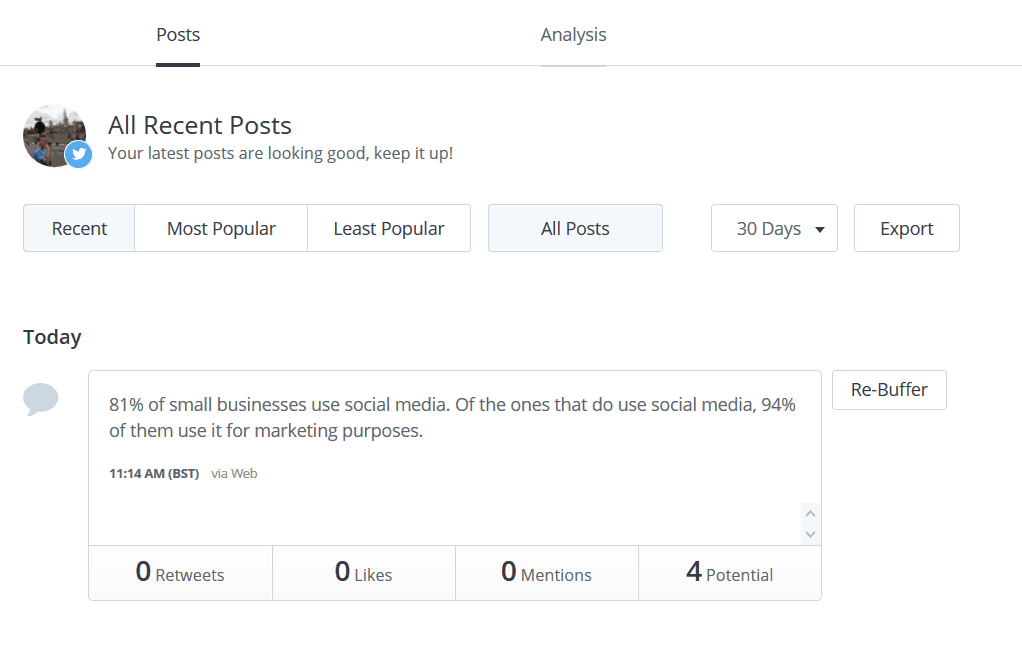 Buffer is a social media management platform. It is an essential tool for anyone out there utilizing multiple social media platforms for their marketing efforts.
With Buffer, you can link up your main social media pages, such as Facebook, LinkedIn, Twitter and others on one easy-to-access page.
You can also automate your social media interactions and posts so that the software does all the work for you. Just create your content, and let Buffer take care of the rest. Analytics tools located on Buffer will help you analyze user interaction with all the content you have posted.
This is another social media management platform, only this time it focuses on Twitter and Twitter content automation. EvergreenFeed works in conjunction with your Buffer account – so create one if you don't have one before giving EvergreenFeed a try.
Create posts and segregate them into content buckets. You will have the ability to schedule your buckets to be posted at a time of your choosing. This software is very simple to use – try it out yourself. It doesn't cost anything.
This is a great tool to help share relevant content that resonated with you with your Twitter followers. If you run across any great content on the web but can't summarize it into 140 characters for your tweet, this may be the right tool for you.
Save Publishing will find the essential, tweetable sentences on a page of your choice. A great and simple way to share great articles with your Twitter followers and create engaging conversation.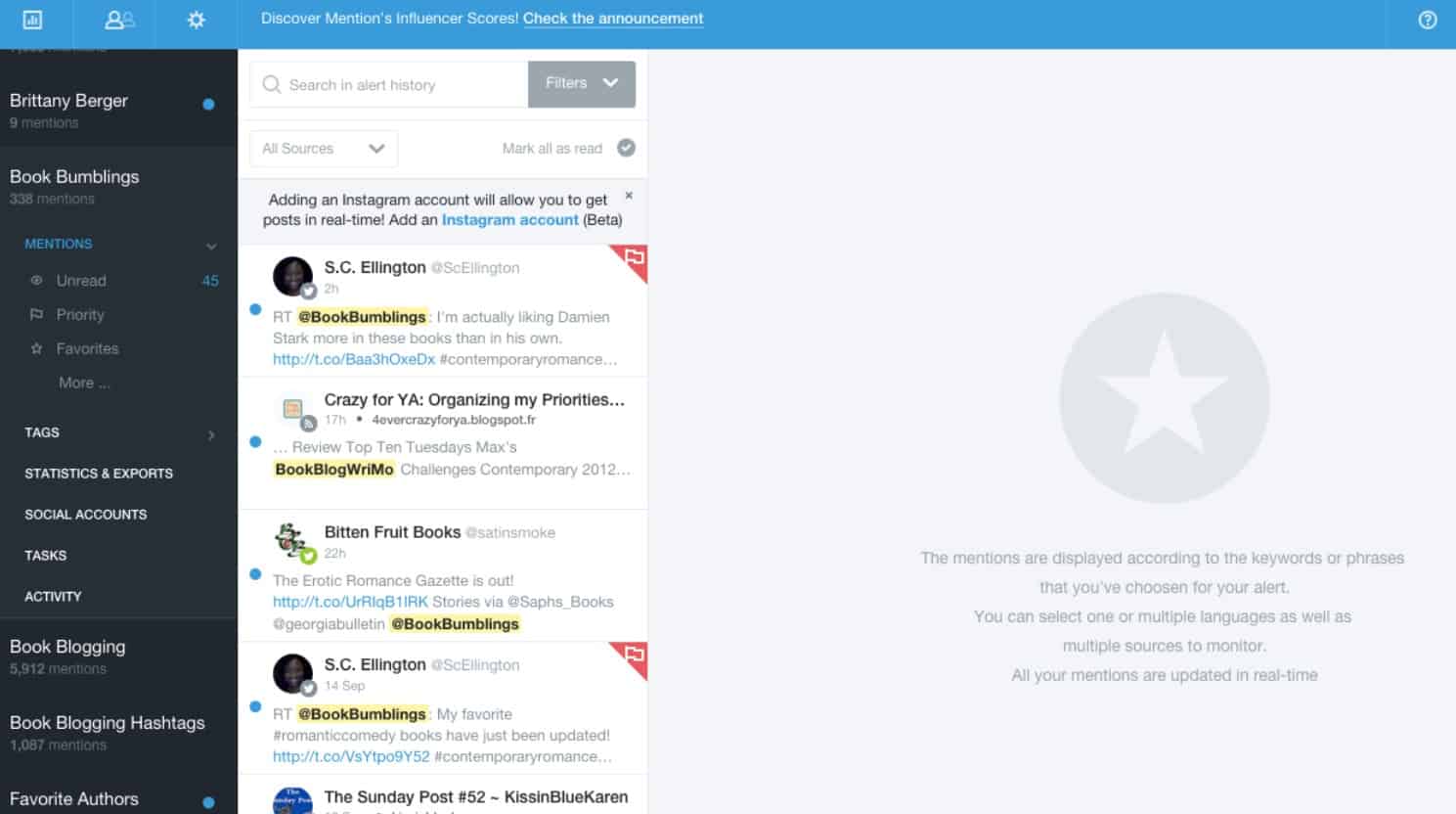 So you have established yourself as a reliable business on the web. People do talk and discuss businesses online through blogs, and social media channels. You too could become a part of the online discussion.
Wouldn't it be great if you knew where and when you were mentioned on the web? Well, you can actually find all that out yourself with the use of "Mention" software.
As the name suggests, you can type in the keyword or the name of your business and find out where it's being mentioned and talked about. You will even have a chance to respond to any potentially concerning comments all on the same platform.
This is a great way to understand your web presence and stay in touch with your consumers.
Have a complete understanding of your Facebook profile and how you use it. Wolfram Alpha Report will analyze your Facebook page down to the smallest detail – your use of language, times you post, and user interaction.
Overtime, this can provide you with valuable information that can help you make the right adjustments to increase user engagement.
Zapier is an automation tool that can be used in conjunction with hundreds of other applications. Don't meddle in menial tasks, let Zapier lighten your burden. Use this to automate some of the tasks that you previously had to do yourself.
The way it works – you just link up different apps that you use for your business and marketing to collaborate with other tools. Zapier allows you to create automated actions between the tools whenever one or more applications are interacted with.
For example, you can combine Gmail with Dropbox so that whenever you receive documents, they get automatically uploaded into your cloud storage.
Content
Creating engaging content helps build trust between your business and the consumer.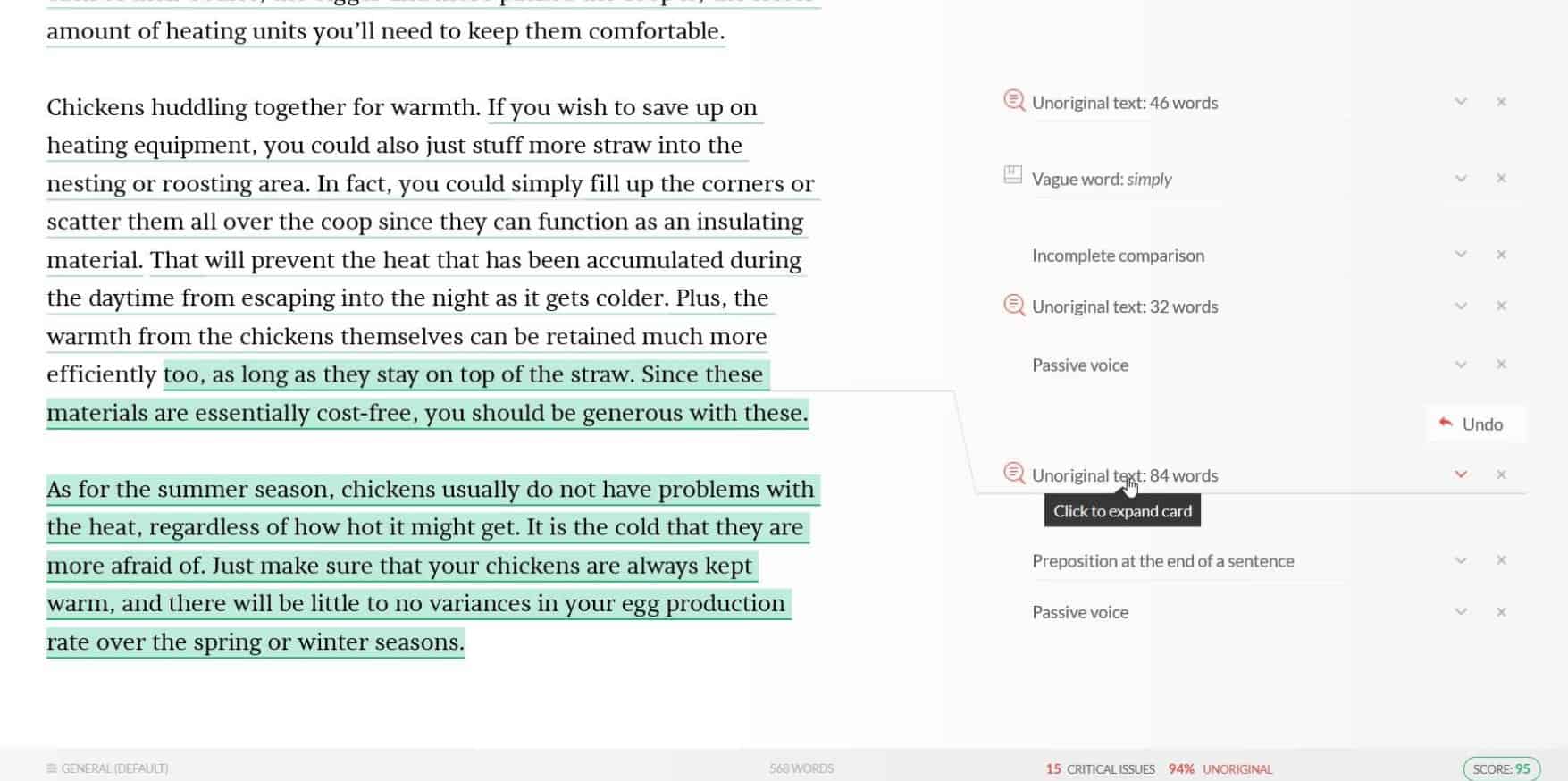 For content creation, writing is one of the most essential parts. Of course when it comes to writing, you need to create an aura of trustworthiness and authority. This can be accomplished by providing honest and truthful information. Of course you also need to be sure that your writing is free of grammatical errors.
One way to easily avoid grammatical errors is with "Grammarly", a free-to-use software that catches any writing faux pas. It's a browser plug-in that will catch any spelling mistakes you make writing anywhere on the web – blogs, social media posts, etc.
"After the Deadline" helps you create a more consistent and easy to read content – be it a blog or a social media post. This software uses artificial intelligence and language processing technology to analyze the context of your writing as well as point out any mistakes you have made.
This is incredibly useful for any content writers and digital marketers out there. Great tool to enhance your writing capabilities and create error-free content for your readers to enjoy.
As a marketer, you may be tasked with doing some hefty research into a variety of topics. Solid research is critical when establishing your trustworthiness in the online community. Some tasks may require you to do more technical and scholarly research.
Here is where Google Scholar comes into play. Google Scholar works almost the exact same way as the normal Google search engine but it's focused on journals and scientific articles. Great way to do research and get the most relevant information on a variety of topics.
This is one of the most widely used email marketing tools out there. Automate your email marketing to get personal with your consumers without spending all of your precious time.
Use "Mail Chimp" to inform users of upcoming promotions, new product releases or just drop in to say a quick hello.
Mail Chimp will give you all the juicy details of how your email marketing campaigns are panning out. You will get to see the engagement rates of your emails and how it all relates to your accumulated revenue.
An incredibly popular blogging platform – "WordPress" is a great solution to your content marketing strategy. Create valuable and engaging content for your audience to consume. Nothing builds credibility and authority on the web like well thought-out posts and blogs containing relevant information linking back to your business.
This can also be a valuable solution to boosting your SEO rankings as well as expanding your overall internet presence.
WordPress also has a host of valuable plugins you can incroporate to make your content creation that much more effective. Have a look here for an extensive list of useful plugins to enhance your blogging experience.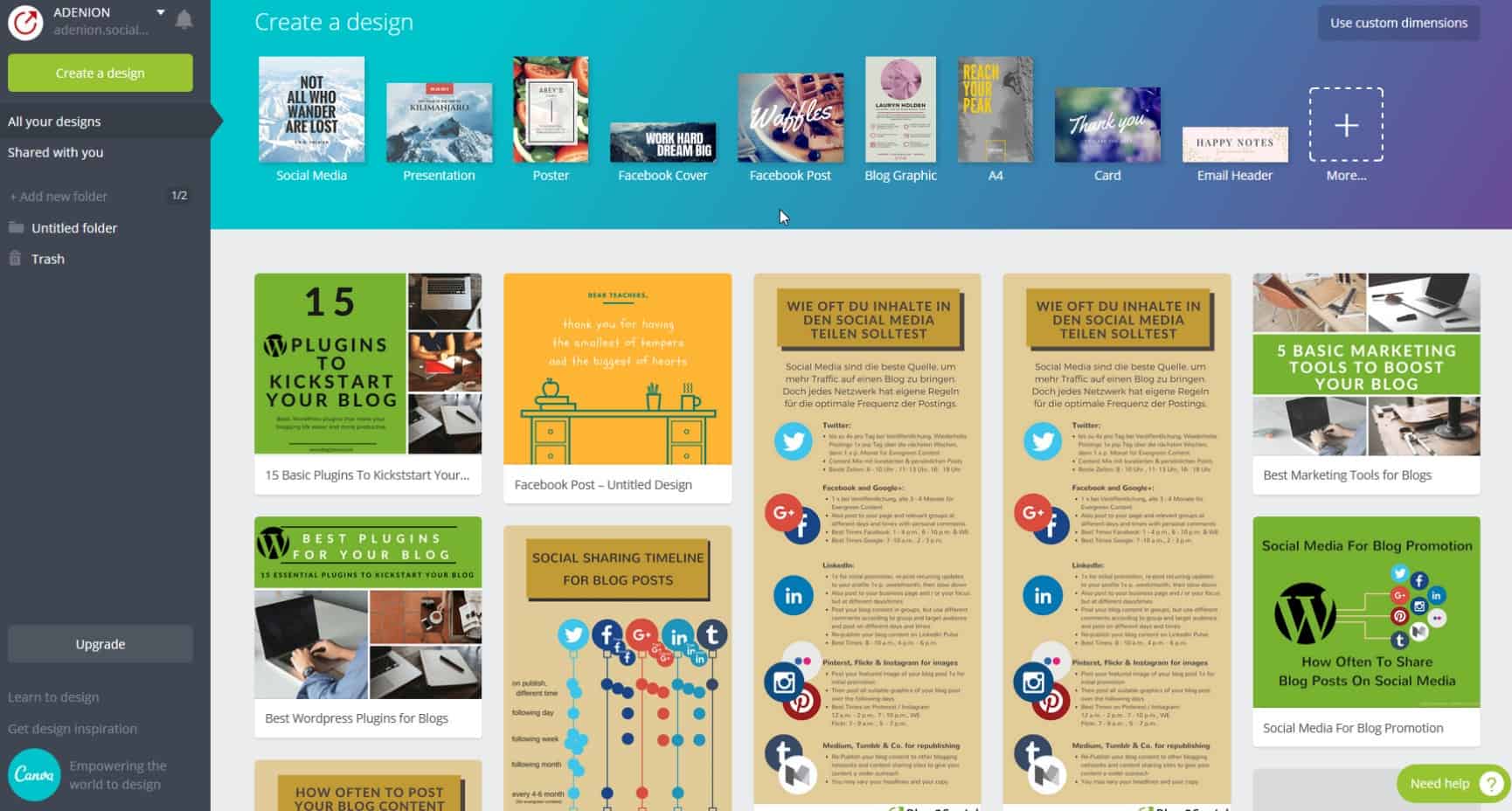 Spice up your online marketing efforts with professionally created graphics. "Canva" allows you to procure great visual presentations and graphics that can be implemented seamlessly within your social media platforms or any website.
All the tools for creation are provided there. You don't need extensive design software knowledge, just jump straight into the creation process. The graphics you create here will attract a lot of positive attention from your audience.
To be an effective marketer, you need to have an eye for design – or just use "Sketch" to help you. Whatever platform you're using to fulfill your marketing goals, there will always be a need to implement design elements to make marketing that much more effective.
"Sketch" will help you achieve those design goals and make your marketing efforts a whole lot more persuasive. With "Sketch" you can design logos, social media graphics, and more. Best of all, it's simple to use.
Curation
Don't run out of content ideas. Ever! This should help.
"Zest" is a Chrome web-browser extension. Whenever you open up a new tab on Chrome, "Zest" will introduce you to relevant topics and information you can use for your content development.
Every piece of information provided by Zest is managed and hand selected by expert marketers. This way you will never run out of content ideas.
A simple content idea generator – "Quora". It isn't specifically designed for this purpose but it definitely meets and exceeds the criteria.
"Quora" has so many ideas and questions people are looking for answers to, you can be one of the sources to provide the people with the information they desire – but on your select platform.
Look at some of the popular questions people are asking and see if it relates back to your business. If there is a connection, don't be afraid to generate your own content from ideas gathered on "Quora" for your blog or social media.
Using "Feedly", you will be able to easily organize and manage the best content from your favorite sites and blogs. This one platform can and will host anything that can help you generate valuable content ideas for your blog or social media.
You even have the ability to share any article or post you come across on the web with your followers on your favorite social media platform.
Search Engine Optimization
SEO – don't leave home without optimizing your web for search engines.
Evaluate all your links with "Moz Open Site Explorer". As you may already know, having links within your content helps your SEO efforts. With this service you will know what links help boost your search engine visibility and what links are hindering your performance.
All the vital information will be found here to help optimize your site. Type in your web page URL and get started.
Another browser extension – "Keywords Everywhere". Stop wasting your time trying to gather all the necessary information regarding keywords through multiple websites. This extension will show you all the data that's relevant to you.
Whenever you type in keywords into a search engine, you will be presented with keyword metrics – CPC, competition,  keyword search volume and more. You can even download the information on an Excel sheet.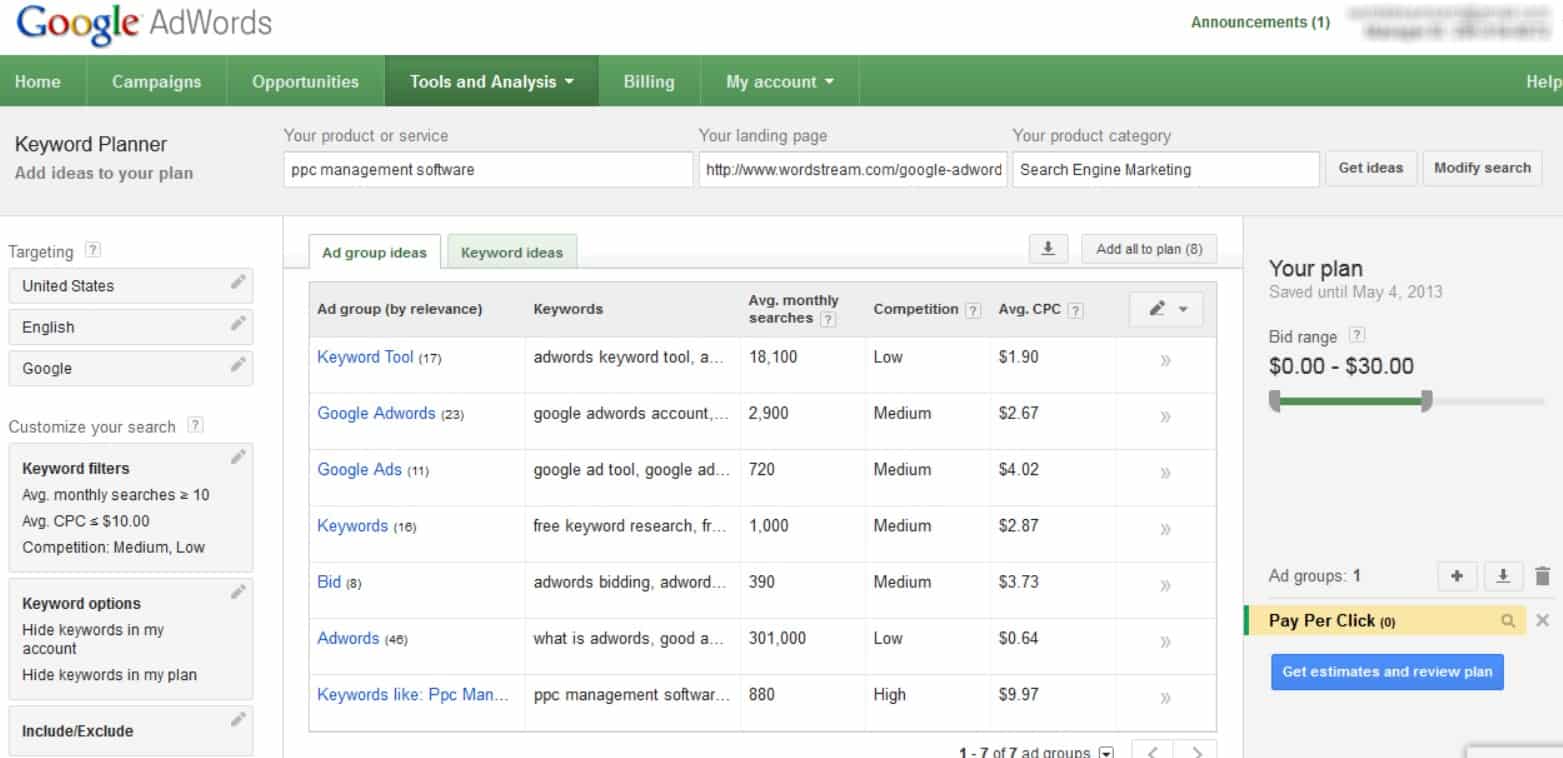 In the digital marketing world, keywords are an essential piece of information. They help you understand what and how people search for content. This is especially important when creating digital content since you need to be aware of what keywords must be included within the text to help your SEO.
"Google Keyword Planner" will let you look through different key words that are relevant to your audience. Each keyword you type in will display it's search popularity and potential alternatives.
Analysis
Measure and evaluate your marketing efforts. How else will you know if your marketing strategy is paying off?
"Survey Monkey" isn't like the other analysis tools in this list. As the name suggests, it's merely a survey creation platform. But as with other things under the analysis category, it helps you gather data to help improve yourself and your marketing efforts.
With this tool, you can gather user feedback to see what you're doing right and what needs improvement. Incorporate surveys in your website or a blog. Share them on your social media pages. Take this opportunity to learn everything you can about the consumer interaction with your business.
If you use any online advertisement services, this may prove to be of great use to you. Any and all online advertisement services you use can be consolidated onto this single platform.
Track your Facebook ads, AdWords, LinkedIn ads and others on this one page. Compare any paid ad services to one another and see how well you're performing in attracting the right attention on the web.
Make any adjustments you want regarding bids, available ad budgets and statuses of your campaigns.
This is a pretty straightforward site. What it does, in a nutshell, is calculates social media engagement of various articles that you or someone else post.
"Shared Count" can help you identify how well your audience interacts with your content and compare yourself with the competition.
Have you wondered how well your website or blog fares in terms of SEO? Well wonder no longer. Website Grader will analyze any URL you type in and give you SEO results.
Any positive and negative aspects of your search optimization will be listed here. You will know exactly what is great and where there is room for improvement.
If you ever get stuck trying to correct your SEO, give this a shot and see what adjustments need to be made.
One of the most user-friendly analytics platforms out there for you to use – at no cost. "Google Analytics" provides all the essentials for you to gather the right information of user interaction with your online content and websites.
Track and see how users behave on your website. See how well it performs. Any changes you make to your online space will be reflected in the analytics – you will get a better understanding how the new changes impact user behavior.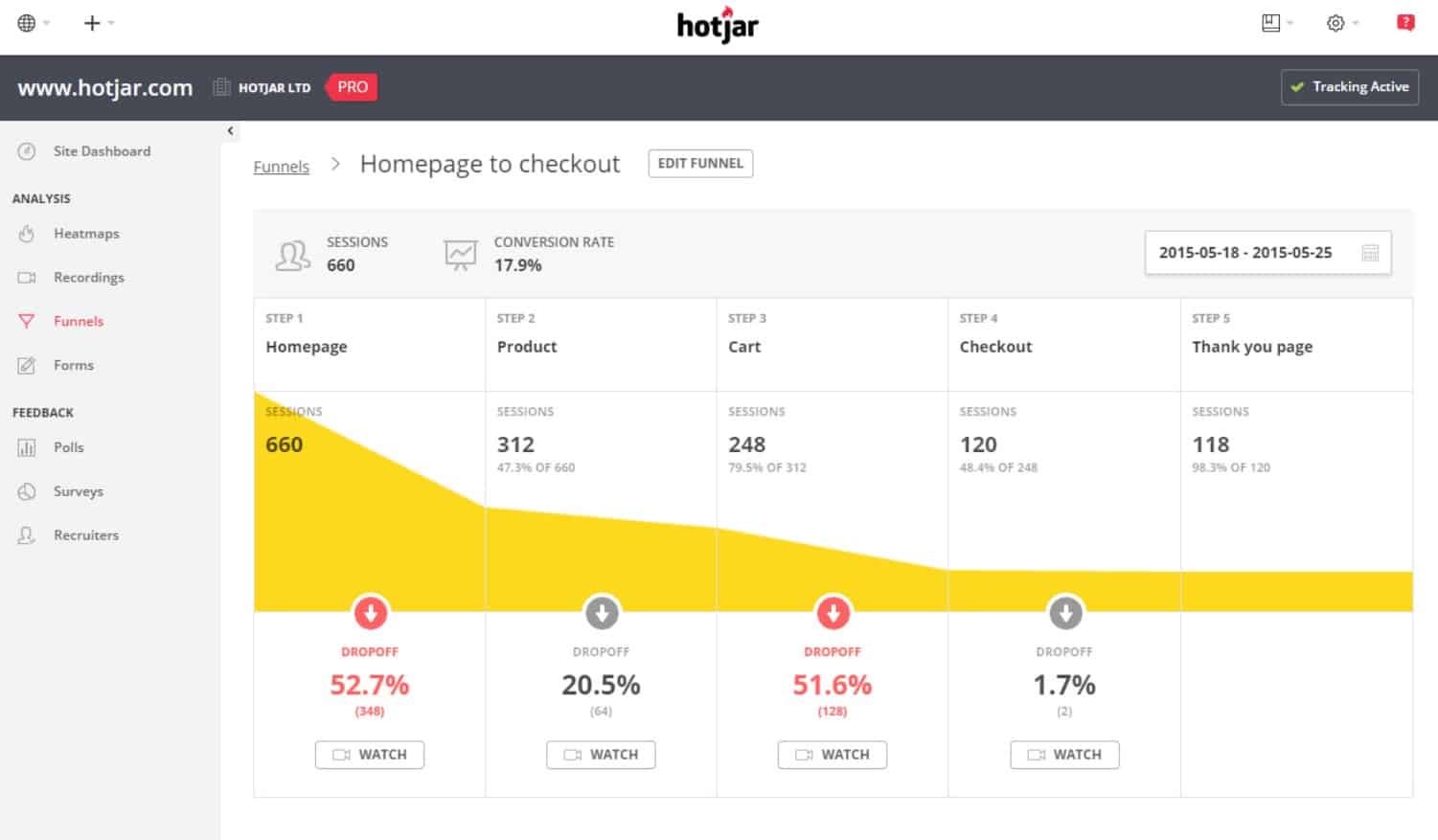 "Hot Jar" is a tool that can be used to better optimize website layouts. This tool tracks user clicks whenever they visit your internet website. You will be provided with a heat map of all the clicks made by any user who finds themselves on your page.
With this you'll have an understand on how your site operates with your consumer and if there is anything worth streamlining. Hot Jar will help make the right site adjustments for optima user experience.
"Sumo" offers a range of tools for you to help drive and retain web traffic to your site. All the tools "Sumo" offers can even be used by individuals with no coding experience.
Create personalized pop-ups that don't push readers away, social media share buttons and more. Give "Sumo" a try, and see how it enhances your online presence.